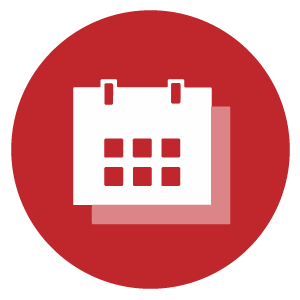 A calendar which collects all important data from various sources.
In business environments, everything is in a relation to a date and time.
Successful business means "fast moving". In modern software development, for instance, there is no chance to survive global competition without agile methods.
In order to be successful, teams need to be perfectly organized. A key element to be organized is a powerful insight into milestones, deadlines and upcoming events, whatever they may be.
To have an accurate, immediate and complete overview, you need a "power calendar" that is always updated, containing all events that may be relevant.
VNCcalendar is one of the core front-end components within the VNClagoon stack.
A calendar is supposed to show at one glance all relevant actions scheduled on a certain date or period.
VNCcalendar is based upon state of the art frontend technologies, presenting events on any device including mobile Apps, consuming data via the powerful VNCaxf Restful API.
As a consequence, VNCcalendar is fed from various backend information systems such as VNCmail, VNCproject, VNcportal, etc. – integrated as needed.
Here again we follow the strategy to have a single point of access to all relevant data.

Various Sources
Connect VNCcalendar with all you applications: VNCproject, VNCmail and many more. VNCcalendar can be fed from backend systems like Redmine, Plone, Odoo or Zimbra, so you cann add appointments from emails, tickets or wherever you like.
All features you already know
Of course VNCcalendar provides every feature you are used to access on your calendar. Different settings for the calendar view, various calendars and sub-calendars in different colors you can display, hide or share with other users.
Full-featured appointment settings
Location, attendees, date and time – sure. The basic information for standard appointments. VNCcalendar allows you also to add a list of needed equipment. Also, you can add the description as plain text or HTML for more structured information. And with the integration with different VNC products you can also add appointments from emails you received or tickets you created or got assigned to.
Notifications
Of course VNCcalendar will remind you with notifications.
This application is part of our technology stack
State-of-the-art. Fully open. True security.
"Switching from our Groupware to Zimbra has been efficient and easy, thanks to the team at VNC. The users got accustomed to the new interfaces and processes in no time. Zimbra runs very stable and the central administration makes it easy to handle. Due to the extreme easy integration of mobile devices, we were able to even tighter integrate Zimbra into our business processes."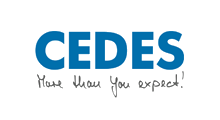 Stefanie Rufinatscha, CEDES AG
Are you ready for VNClagoon?
Get started with VNClagoon in your enterprise. Are you a Software Vendor or a Telco? Become a Reseller and sell VNClagoon to your customers.