Technological Background – VNCuxf
VNCuxf (user experience framework) is our state of the art front end technology. Our scope was to have one code base for any operating system, browser and device. This seemed to be impossible a few years ago. The vision of not having to maintain several SDK, OS, browsers and devices by using a hybrid tool set came across as somewhat illusionary.
But we at VNC made our bet. And we succeeded. All our products can be easily adapted to a variety of environments. This allows us also to offer our stack to partners as OEM and branded versions. Even more, we can easily change UI (user interface) and UX (user experience) to meet the needs of any given requirement in any industry.
Easy and fast customization and enhancements of the VNCuxf front end
All our products and clients – desktop client, responsive web client or app – communicate via an abstract Restful API with the backend product
As backend products we selected leading open source technologies and products, which allows endless feature enhancements in the front end. We don't build simple and restricted apps only – only your creativity is the limit!
All products can be seamlessly integrated in the front end, thus allowing smart workflows and processes – even as so called PWA (progressive web apps) without the need to download an app for a simple function like giving feedback, logging a timesheet entry etc.
The quality of our products exceeds by far the typical software development approaches as we follow CD / CI (continuous delivery / continuous integration) methods. Thanks to one code base we can easily add automatic tests across all products.
RoI for partners and customers is unparalleled due to the fast adaptation of front end as well as backend / server products.
VNCuxf: an entirely new frontend with desktop client, responsive web client and apps for Android and iOS – on one code base!
VNC Apps
Efficient and productive wherever you are
Real-Time Communication: chat, video and audio conferencing, screen sharing.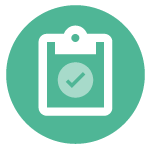 Easy to use Task & To-Do List Management. Stay organized. Anytime! Anywhere!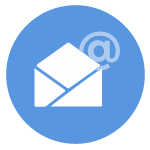 Your mailbox as an App: easy, fast, reliable.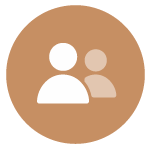 Fancy contact and address management
Are you ready for VNClagoon?
Get started with VNClagoon in your enterprise. Are you a Software Vendor or a Telco? Become a Reseller and sell VNClagoon to your customers.