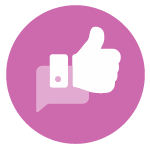 Enterprise Social Media – share thoughts, ideas, collaborate as a team.
Goodbye e-mail CC. Team collaboration can be efficient and fun, now.
Are you annoyed with sending and receiving emails with dozens of people on CC? Are you annoyed with not being allowed to send emails to someone, even if you think the message is important?
With VNCcast – the Social Enterprise tool – email is history.
Share your ideas with subscribers within certain topics. Post your ideas and comments to "topic" streams. Activate the crowd intelligence of your network.

Activate the crowd intelligence of your network.
Collaborate with internals and externals – and even with your customers.
You will be amazed about the level of feedback and innovation that is created. Email is targeting only a few people, whom you believe would be your correct communication partners.
With Enterprise Social Media like VNCcast it is amazing, who else gets back to you with great ideas and feedback. Drive innovation in your organisation with this revolutionary way of communicating. Use Enterprise Social Media as a glue to keep your Virtual Org vivid and dynamic.

Internal Topics:
Post your ideas to predefined areas like marketing, product, business development, accounting etc.
Public Topics:
Share and discuss with partners, suppliers or customers via public Topics
Add text to topics:

Address all people who have access to this given topic
Notification:
Notify people via email notifications by just typing @user / @group
Attachments:
Add files from your device or from the natively integrated VNCportal content store
Set time limits:
Share content from date-time and retract content from date-time
Set access limits:
Limit messages or comments to a subset of users subscribed to a topic
Notify specific user groups:
Ping users with certain parameters stored in their profile like: country, Skill set (marketing, Java, sales, etc.) or interests (e.g.: swimming, cycling, etc.)
Connect messages:
Link to existing messages or comments
#hashtags
Use #hashtags for any keyword for easy retrieval
Power search
To retrieve any kind of message or comment by keyword, user, hashtag, etc.
This application is part of our technology stack
State-of-the-art. Fully open. True security.
"Our contact with VNC was always quick and uncomplicated. Feedback was always brisk and precise. All answers to our questions were always highly competent, which on me made a very good impression. Also, VNC has always responded immediately to change requests from our side. I am very happy with the kind of service that VNC provides."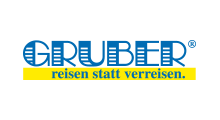 Daniel Hirtzi, EDV, GRUBER Touristik GmbH
Are you ready for VNClagoon?
Get started with VNClagoon in your enterprise. Are you a Software Vendor or a Telco? Become a Reseller and sell VNClagoon to your customers.