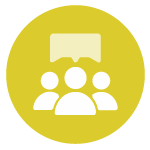 More than a Zimlet – a strong CRM directly within your Zimbra or VNCmail mailbox. Easy access to your leads and opportunities – anywhere, anytime.
VNCcrm for Zimbra has been developed to provide strong CRM functionalities directly within your email environment. It supports single user access as well as multi-user environments to facilitate synchronization among contacts, calendars, tasks and other items, thus helping SMBs to work efficiently and productively.
VNCcrm for Zimbra is more than just a Zimlet. It is a full-fledged CRM solution. From the CRM interface you can easily track leads and opportunities. Also, you can use VNCcrm to manage all communication related to particular leads and opportunities, with prospects, clients and partners. VNCcrm provides full integration with your address book, tasks and calendar for simple yet effective lead and opportunity management.
Your team leaders can easily generate reports to analyze work progress – thus making decisions, sales processes and deal closing faster and more efficient. VNCcrm for Zimbra does not require an external CRM application to work but provides all CRM functionality right within your email environment. Administrators can manage master data for all clients/users and easily customize the CRM fields from the Zimbra admin UI.

Easy Access:
All features in the Zimlet are available in your email environment at once.
Create leads and opportunities from almost any info:
Leads & opportunities can be created from appointments, emails, tasks and address book entries.
One click create a lead from an email:
New leads & opportunities can be easily created with one click.
Lead and opportunity sharing:
Share important leads or opportunities with colleagues
Manage leads and opportunities:
Leads & opportunities can be created from Appointments, Mails and Tasks
Reporting tool with advanced filters:
Create detailed reports about your work to show success or to evaluate strategies to improve your sales activities
Master data management using Zimbra Admin UI:
The Admin UI makes management and administration easier and faster.
Watcher functionality:
Users can watch without editing permissions
This application is part of our technology stack
State-of-the-art. Fully open. True security.
"We are using VNCcrm for our internal Lead Management and Sales Opportunity. We are a customer driven SaaS, IaaS and PaaS Hosting Company with our own datacenter on our own site in Germany. We do not have many Sales Persons (exactly 0 doing ONLY Sales), so we need something simple and streamlined, which is completely integrated in our day to day groupware solution cause we do not have the time for an additional stand alone solution (and another Administration interface). VNCcrm gives us the ability to work with leads and opportunities in a simple and easy manageable way. We are also a hosting Zimbra with VNCcrm for our customers."

Jan Stockem, IT Systems Engineer (B. Sc.), phi Medien Systeme GmbH Jülich
Are you ready for VNClagoon?
Get started with VNClagoon in your enterprise. Are you a Software Vendor or a Telco? Become a Reseller and sell VNClagoon to your customers.