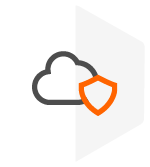 We help businesses to better respond to the requirements of their markets. Today and tomorrow. We design and operate exceptional IT environments, built on the world's best Open Source components. We provide a unique range of professional services – from the conception and customization of complex business solutions to secure data hosting and 24/7 support.
We take you where you want to go. And beyond. Because we build solutions that make your company more powerful, more secure, and more flexible. They help you respond to market changes quicker, protect your core values and improve collaboration with your teams, partners and clients.

We design, develop and integrate custom-tailored software solutions based on powerful Commercial Open Source components. Our services include software design and special developments as well as the creation of custom interfaces to integrate individual solutions with existing system environments.
To provide our clients with application and data hosting services, we operate our own highly secure, highly available data center in Switzerland. VNCdatacenter does not only comply with all requirements in terms of performance and capacity but also with highest environmental, security and data protection standards.

The VNC 24/7 Support is working for you 24 hours a day, 365 days a year. What sounds like painfully little time off is actually the result of a clever support concept. We call it "Follow the sun". For you it means noticeably shorter processing time for your tickets and getting back to business much faster.
Our trainings, seminars and online webinars are addressed to users, administrators, systems managers and our distribution partners. They facilitate personalized and global basic knowledge and insight regarding our business applications as well as about the Open Source components that they are built upon.
Are you ready for VNClagoon?
Get started with VNClagoon in your enterprise. Are you a Software Vendor or a Telco? Become a Reseller and sell VNClagoon to your customers.