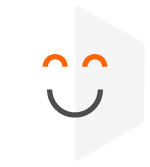 Communication and collaboration is the DNA of every organization. The focus is on human interaction. The purpose of any technology is to aid people during their daily work.
The VNC technologies in the field of collaboration and communication have been developed to help people in businesses and organizations to facilitate collaboration and the exchange of data, information, ideas and more. This is only possible if users can understand and are able as well as willing to use the VNC applications.
VNC Consulting helps you to activate the full potential of VNC software products and to further develop this potential in the long term.
Gaining access to the new software is only the first step. Every organization and every company has well-established work processes and communication channels. The VNC technologies offer a variety of ways to improve both. This requires a clear, strategic objective as well as appropriate measures and training that activate the potential of VNC technologies.
VNC Consulting supports you and your employees in recognizing the benefits and new opportunities for better collaboration, so that you can say goodbye to formerly cherished habits, and thus change your own work processes.
The goals set during the implementation of new products can only be met when the users are convinced that the new technology gives them advantages in the execution of their work.
VNC Consulting supports you during the introduction of VNC technologies, we understand the point of view of the new users and their needs. Therefore we can find remedies to counter potential resistance towards new technologies in time. In concrete terms, this is achieved by developing a communication strategy with you and taking your employees seriously with their needs and letting them participate in the process of change.
Only those who have recognized the meaning, the effectiveness and the operation of a new interface, an app or a platform will be able to successfully work with it.
Our consulting offering is structured modularly over a total of three levels and can be flexibly adapted to your specific requirements. This means that you use and pay only the support you really need.

In Level 1, we will work out and clarify with you the objectives you want to achieve with VNC software products and we develop a strategy for successfully communicating these goals to all employees. Then, in direct exchange with the users, we get an impression of how they have worked so far and what they might require to be able to work and communicate more successfully with the new VNC technology in the future. The information obtained from a direct user perspective helps us even more to optimally adapt the VNC software to your needs.
In Level 2, selected users (so-called VNC Pioneers) will be given access to the new software. VNC Consulting develops practical application scenarios with these users and adapts them to the requirements of the company / organization together with the Pioneers. Accompanied by VNC, the Pioneers try out the VNC applications and thus use first collaboration structures and cross-departmental communication. In a second step, additional users gain access to the new software. VNC Consulting offers individual workshops / webinars on application scenarios, which provide the necessary knowledge for different user groups. Focus areas can be social media, cross-departmental communication, project management, development and maintenance of a wiki, effective online meetings and other topics, wherever there is a need for training.

For Level 3, after all users have gained access to the new VNC software, VNC Consulting offers concepts for an initial roll-out. The objectives of your investment into the new technology are identified and application scenarios are presented. With the involvement of all users, a feedback and QM system will be installed, which will help in case of problems and necessary further development.
Are you ready for VNClagoon?
Get started with VNClagoon in your enterprise. Are you a Software Vendor or a Telco? Become a Reseller and sell VNClagoon to your customers.