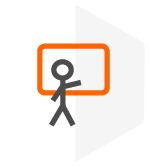 Competence for users and administrators
VNC provides comprehensive training services for commercial open source software – as free webinars or individual in-house seminars.
Zimbra Network Edition System Administrator Training Basic + Advanced Training:

Our trainings for end-users provide all the basic knowledge required to use the selected application day to day. Users within the organization are familiarized with the new application and receive tips and hints on how to master their daily tasks easier and more efficiently.
Our end-user trainings require basic knowledge in Microsoft Windows or with other graphical user interfaces, and usually take between 1 and 3 days.
Administration & Management Trainings
Our administration & management trainings provide extended knowledge on how to set up, maintain, integrate and secure the selected application. They enable system administrators and IT managers to independently maintain the application, keep it in excellent working condition and – if required – set up and implement the entire solution by themselves.
Our administration & management trainings require extended IT knowledge and usually take between 3 and 5 days.
Our partner trainings are aimed specifically at VNC distribution and channel partners, and provide valuable knowledge and insight for innovate and successful marketing. Our partner trainings provide a basic understanding of the selected application, and explain their advantages in comparison with other solutions. Apart from receiving all the facts, argumentations and valuable tips, attendants are given the chance to share their ideas and experiences with other partners.
Our partner trainings require a basic experience in working with graphical user interfaces, and usually take 1 day.
Are you ready for VNClagoon?
Get started with VNClagoon in your enterprise. Are you a Software Vendor or a Telco? Become a Reseller and sell VNClagoon to your customers.