We have released VNCcast Version 2.23.0 today.
Version 2.22.0 and 2.23.0 are feature releases which come with the following new features:
Follow/Unfollow Button: Users can now follow other users and are notified, if new messages are added.
Search in Notifications: Users can search for keywords and can display cast message details
New Pop ups for easier access to information: users can now access Changelog, VNC Service Desk, About VNC and Help/user manual via pop ups.
VNCcast is an enterprise social media tool which contains topic and activity streams to share topics, ideas and to collaborate as a team.
Collaborate with internals and externals – and even with your customers.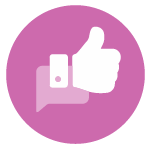 You will be amazed about the level of feedback and innovation that is created. Email is targeting only a few people, whom you believe would be your correct communication partners. With Enterprise Social Media like VNCcast it is amazing, who else gets back to you with great ideas and feedback. Drive innovation in your organisation with this revolutionary way of communicating. Use Enterprise Social Media as a glue to keep your Virtual Org vivid and dynamic.
Interested in information about VNCcast? Don't hesitate to contact us and make an appointment or visit the VNCcast page on VNClagoon!