VNC released the latest version 2.26.0 of VNCcast in March 2018
The last versions contain the following updates:
V 2.26.0: List View of all users with a link share preview. The users now see a preview of their embedded links. Furthermore, some graphical issues and overlapping bugs were fixed.
V 2.25.0: List View of all topics. The topic list view was improved in Opera and Chrome and a scroll bar issue in Firefox is fixed now. The Admin menu was improved so admins can easier manage their groups. Therefore the list views were extended, the admins can now view detailed users lists and topic lists for groups.
V 2.24.0: The language switcher was improved and the translations have been updated. Besides that, we have improved the design and usability.
Full change logs of 2.26.0 (2018-03-16):
Feature release. 2 new features. 43 bugs fixed.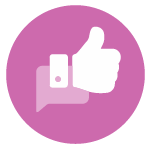 New Features:
– [USERS] ListView of all Users
– [POSTS] Preview for "Share-a-Link"
Bugfixes:
– [IMAGE] "Open" text buttons in image information popup is displaying downside compare to another button
– X-Button on Right-Side in Address-Participants
– Placeholder disappear for mobile
– Replace Timepickers
– [API] Return 400 if a text query produces a ParseError like ParseError: Query contains only common words: u'@*'
– [IMAGE] Image preview's options overlaying on the image where there are more than one images
– [POST] Topic's placeholder splits into two lines
– [POST] Group list's header is not displaying properly
– [POST] Search list is not displaying properly in the cloud object dialog
– Searched texts are displaying properly in the header
– POST button's label height
– [PROFILE] Blue line in profile reset dialog
– Fixed login form after expired token
– [POST] DONE button is enabled if a topic is selected/marked
– [MOBILE] [TOPICS] Sharing dialog is not cutting from the bottom
– Search text field's blue line position
– [POST] Edit post is giving confirmation message if user edits something
– [MOBILE] [LIBRARY] Library is not loading on mobile and giving an error message
– [POSTS] Share-a-Link, add exceptions when not all information available
– Topic is pre-selected before changing
– [API] @@casts: make messages public if a message is patched with people:
– [GENERAL SETTINGS] Title in the General Settings dialog is on center
– [LOGIN] Login process is not working properly
– [MOBILE] [POST] Comment buttons are displaying twice in the comments view
– [ADVFILTER][MOBILE] Refactor
– [MOBILE] [ADVFILTER] Search result counter remain same on next search
– [POSTS] Apply correct design
– Change "Address participants"-form in new post message
– Fixing bug about action menu is opening upside then downside on mobile
– [Create Users] Changed design of list of users and added disabled property for button in DetailsView
– Fixing bug about action menu is opening upside then downside
– [POSTS] Apply correct design
– [POST] Share post via email dialog has normal space between fields
– [API] Fix unstable test_post_like_content_indexers test
– [API] Add member profile data for 5 emails, addresses and phone numbers and extend @me endpoint.
– Support reading and mutating the notification_types for a user
– [Release Management] Add checkintegrate.py go ease closing integrate tickets
– Change button's position to right side on few dialogs
– [COMMENTS] After writing a (nested) comment, the Post is not scrolling up
– [SHARE] Added posibility to send email to multiple addresses in "Email to Friend"
– [POSTS] Date field is cut in "New Cast" screen
– Enable VNClibrary for the mobile builds
– [ADVFILTER][MOBILE] Refactor
– [POST] Fix styles for email address validation for "share post via email"
– [POSTS] Apply correct design
– [API] Add temporary upload of files for cast messages
– [COMMENTS] [Mobile] reply is not working
– All headings on mobile have to be Camal Case, on desktop CAPITALIZED
– [CASTS] Redirect user to main page if he enters URL with invalid or deleted cast ID
– Removed Share Type from Comments
– [Desktop] [POSTS] User misses a scrollbar while attaching multiple files for a message
– [MOBILE] Swipe Down To Refresh Application
Drive innovation
With Enterprise Social Media like VNCcast it is amazing from whom you receive responses on your posts with great ideas and feedback. Drive innovation in your organisation with this revolutionary way of communicating. Use Enterprise Social Media as a glue to keep your Virtual Org vivid and dynamic. Collaborate with internals and externals – and with your customers.
You will really like the level of feedback and innovation that is created. Email is targeting only a few people, whom you assume would be your correct communication partners.
If you like to learn more about VNCcast, please visit our website or contact us, we're looking forward to help you!