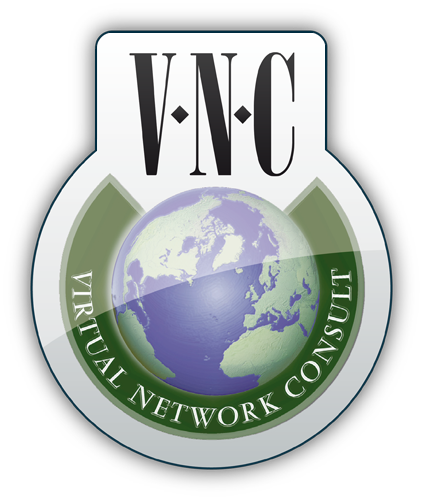 Paradigm shift in the software arena: artificial intelligence, cloud computing and open source disrupt all industries.
VNC is the provider of the world's only fully integrated business software stack based upon open source technologies, in the cloud, with the most advanced user interfaces and artificial intelligence
Open source based software has unique advantages like highest security, transparent source code, no backdoors;
VNC is communicated as "currently the only alternative to Microsoft and Google";
VNC is at least 3 years ahead of any competition;
VNC already has a large network of sales partners and multipliers:
example: partnership with T-Systems;
VNC is expanding worldwide and is open to investment capital.

The business model of VNC:
The VNClagoon software is marketed as subscription licenses and support contracts; nearly unlimited scalability can therefore be achieved.
VNC also delivers the VNClagoon products as OEM for various vendors.
VNC offers Software as a Service (SaaS) for customers and partners from datacenters in Switzerland and Germany.
VNC delivery Professional Services for customers and partners (integration, installation, development, support).
The business model of VNC is comparable to the multi-billion company RedHat (Nasdaq: RHT).

The next generation business model of VNC:
VNC will publish the nightly built source code of the VNClagoon products as open source.
VNC will publish the fully VNCfactory tested, stable releases of VNClagoon products as long-term supported versions with support / maintenance contracts.
VNC invites all developers within the open source community to help build the leading app store for enterprise software, based upon VNCfactory.
Developers can build their applications upon the VNClagoon backend products.
All committed code segments will be linked to their respective developer (blockchain).
All developers involved will receive their fair revenue share.
VNC thus creates a unique and hugely attractive participation & monetarization model in the software industry.

The technological achievements:
VNC has evaluated and selected the best of class open source tools (databases, application servers, directory services etc.) within the last years.
VNC has identified and hired the top developers for the individual products and technologies.
VNC reworked and extended these base products extensively on a functional level to deliver benefits to the customers.
VNC integrated these base products via middleware / backend tools in the VNCaxt Stack (artificial intelligence, index, etc.).
VNC built an independent Frontend called VNCuxf based upon Google AngularJS (open source), which enables the UI to display only the features needed in any VNC product. Branding, UI customizing are therefore on a totally different level.
most important: the VNCfactory enables automated testing of more than 90% of the software code. These are complemented with structured manual tests, ITIL based helpdesks with comprehensive knowledge base, packaging of all components (DevOp = automated installation with check of all dependencies and possible errors).

The advantages for investors:
VNC is a private held company, managed by the two founders and shareholders.
Decisions are made quickly, transparently and on the basis of strategic considerations, as today's success proves.
VNC has proven that the company's strategy is successful.
Investment capital is not used for research & development, but for global expansion.
VNC has established a team of top professionals all over the world, who can support the expansion.
Returns are to be expected within a relatively short period of time.
An exit can be achieved within a few years.
Are you ready for VNClagoon?
Get started with VNClagoon in your enterprise. Are you a Software Vendor or a Telco? Become a Reseller and sell VNClagoon to your customers.