Our products enable you to think beyond borders. And create a business environment that lets you work more productively, while saving both cost and time.
Time to be creative! That's because our products are more flexible, more powerful and more affordable than anything you've known before.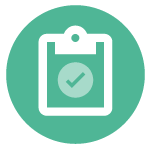 VNCtask
VNCtask – the easy to use Task Management & To-Do List application. Stay organized. Anytime! Anywhere!

VNCcrm
CRM for fast, secure and simple customer communication.

VNCdirectory
VNCdirectory is a full-blown directory service for the VNClagoon applications and integrates with other directory services if required.

VNCaxf
The VNC Application Exchange Framework delivers the real magic in VNClagoon: seamless integration of a variety of enterprise business applications on middleware layers…

VNC
infrastructure Stack
VNC Infrastructure Stack – Technologies for a more powerful IT
Are you ready for VNClagoon?
Get started with VNClagoon in your enterprise. Are you a Software Vendor or a Telco? Become a Reseller and sell VNClagoon to your customers.