Secure social networking for professional usage
Professional microblogging and social networking
VNCsocial offers secure social networking and microblogging for professional usage. Just imagine to enable your team by using a social network directly inside your organisation, without handling any data via businesses like Facebook or Twitter.
Keep your important internal data where it belongs – within your company! And stay connected with your team and with other team members wherever they are!
You can either use VNCsocial as a stand-alone application or you'll find the new VNCsocial tab directly in VNCtalk – our secure solution for real-time business communication, with chat, group chat, video and audio conferencing, broadcasts, screensharing and more.

Registered users can post, like, bookmark, reply to and repost social posts. All posts are presented in a chronological stream. Users can also share additional information as well as an Avatar picture on their profile page and can follow each other. The VNCsocial activities such as post views, followers and reactions are visible in the Analytics tab.

VNCsocial is a secure service for coworkers to communicate and stay connected through the exchange of quick, frequent messages. Team members publish social posts, which may contain photos, videos, links, and text. These messages are posted to your profile, sent to your followers, and are searchable in the VNCsocial search.

Track all interactions via Analytics (followers, post views, profile views, etc.).


Read more
Encrypted & Secure
Encryption via S/MIME, 2 Factor Authentication
Server of your Choice
Hosted wherever you want: On Premise, Private or Public Cloud
Open Source
Auditable Code and seamless integration
Customization
Customize and extend features with further VNClagoon products
VNClagoon is an unmatched unified suite of enterprise communication and collaboration solutions.
Secure Social

Networking
Post, like, bookmark, reply to and repost social posts – all securely in your organisation's environment.
Reach a

wide Audience
Share news of any kind (text or multimedia) as well as your ideas and opinions
Listen in and stay informed.
Stay

connected
Connecting and Conversation – via replies and reposts. Strengthen your Social impact and your visibility in the team and organisation.
Fast access wherever you are
The VNCsocial web client offers all communication features at a glance. You can can post, like, bookmark, reply to and repost social posts and use all other features of VNCsocial.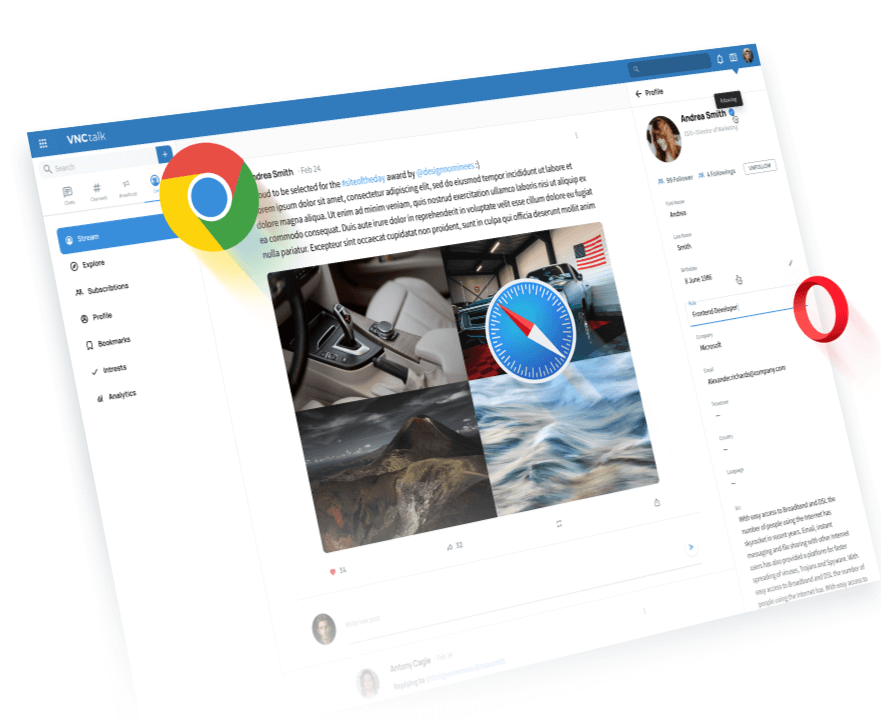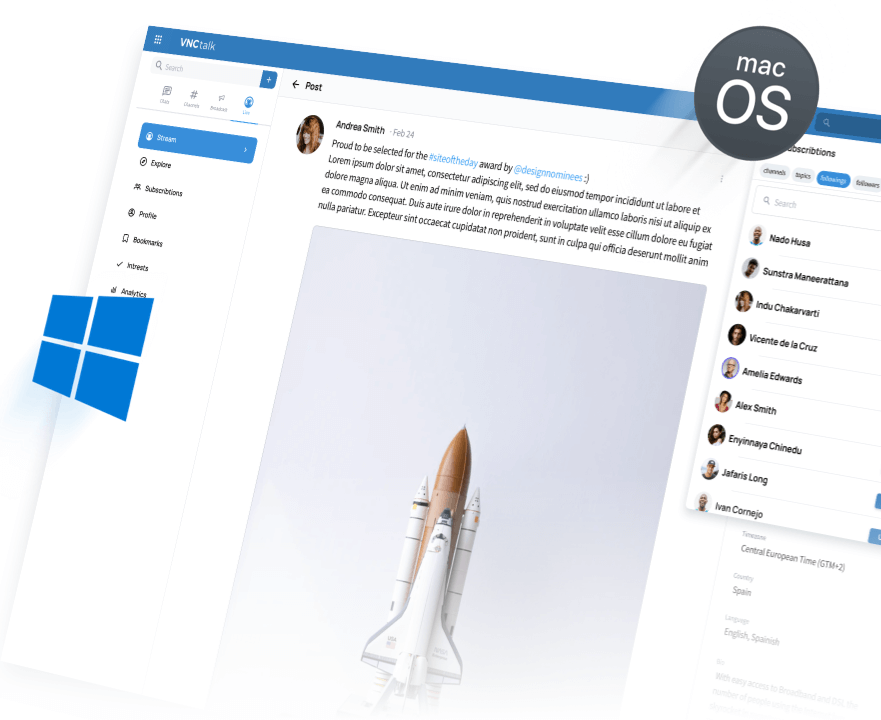 Installed application on your laptop or PC
The VNCsocial Desktop Client allows you to run VNCsocial as a separate application on your desktop PC – on Windows, Mac, and Linux.
Especially when working with lots of open browser tabs, it is useful to have a separate access point for your emails and the integrated functions.
And of course you have the complete VNCsocial features available, in any of our frontend clients.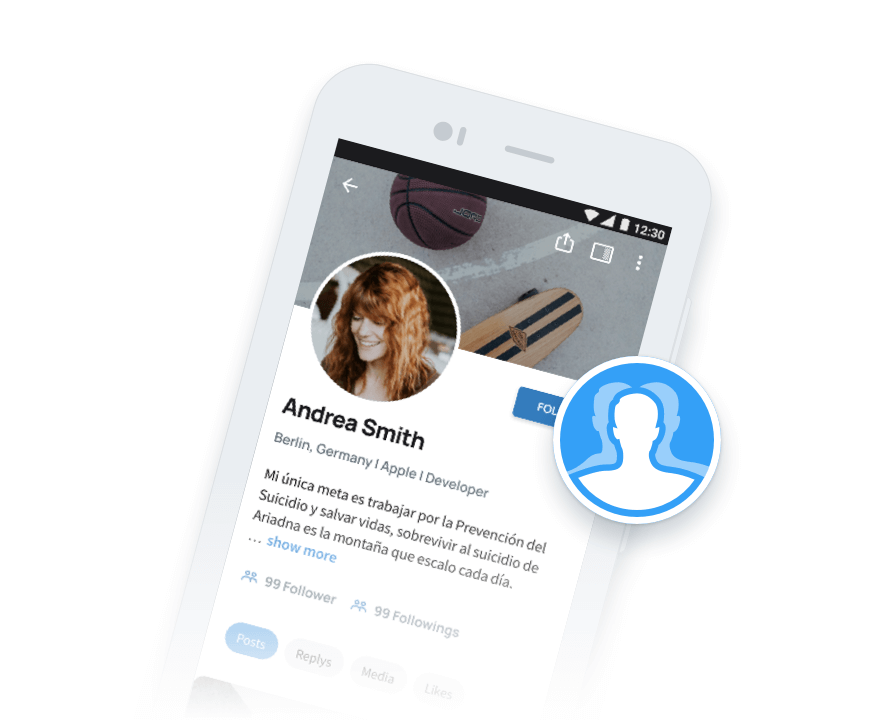 Angular and Cordova based technology for Android and iOS.
This modern and easy to use App brings all the benefits of social networking and microblogging to your mobile device.
The VNCsocial App is available for Android and iOS, it follows the Google material design standards and thus looks and feels familiar. Users intuitively grasp the usage of VNCsocial without the need for extra training.
As always: the design is flexible.


Getting Started with VNCsocial
VNC is committed to developing the world's best stack of best-of-class Enterprise Software products and to providing the very best level of service to customers.
Watch VNCtalk Get Started Video | 12:56
Helpful information about VNCsocial
Read about our latest features, changes and fixes: