Multi Conference Board: Plan, run and manage parallel online meetings from a central dashboard
Multi Conference Board: Plan, run and manage parallel online meetings from a central dashboard
Your virtual event platform for interactive conferences
The Multi Conference Board (MCB) is a ground-breaking addition to VNCtalk. It is the perfect control center to manage virtual events of any kind and allows the scheduling, recording and archiving of your conferences.
VNCmcb enables you to conduct large scale virtual events of any kind via our VNCtalk applications.
VNCmcb enables you to run and manage several parallel conferences (video, audio, screen share, whiteboard) from a central dashboard.
In a professional management layer, we have introduced several user roles: conference managers, moderators, participants and audience.
You can assign one or more conference managers and moderators to make sure that your virtual events are running smoothly. The invitees are either active participants or members of the audience, who are viewing a live stream of the conference and who can join actively by raising their hand.
The MCBs are managed via VNCdirectory. All meta data can therefore be analyzed retrospectively.
Individual video conferences are streamed as tiles to the MCB, where a conference manager keeps the complete overview, can invite and manage participants, send broadcasts to the audience, chat with individual participants and much more.
Read more
Fully Encrypted
E2E Encryption options – for utmost privacy and confidentiality in your communication.
Datacenter of your Choice
Flexible hosting options: On Premise, Private or Public Cloud, Hybrid Clouds.
Open Source
Transparent and auditable Open Source code.
Customization
Customizable UI, extensible features, VNClagoon integration.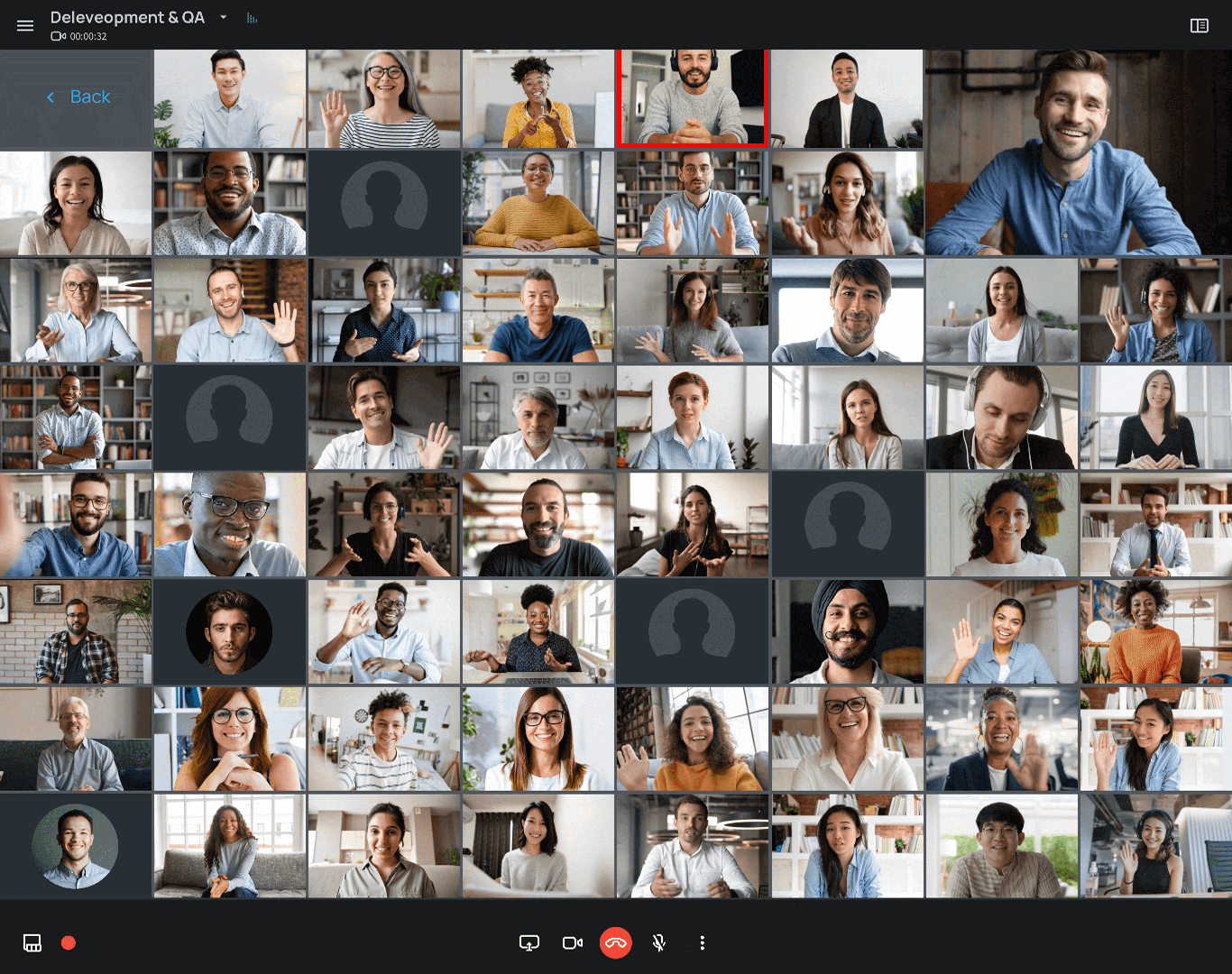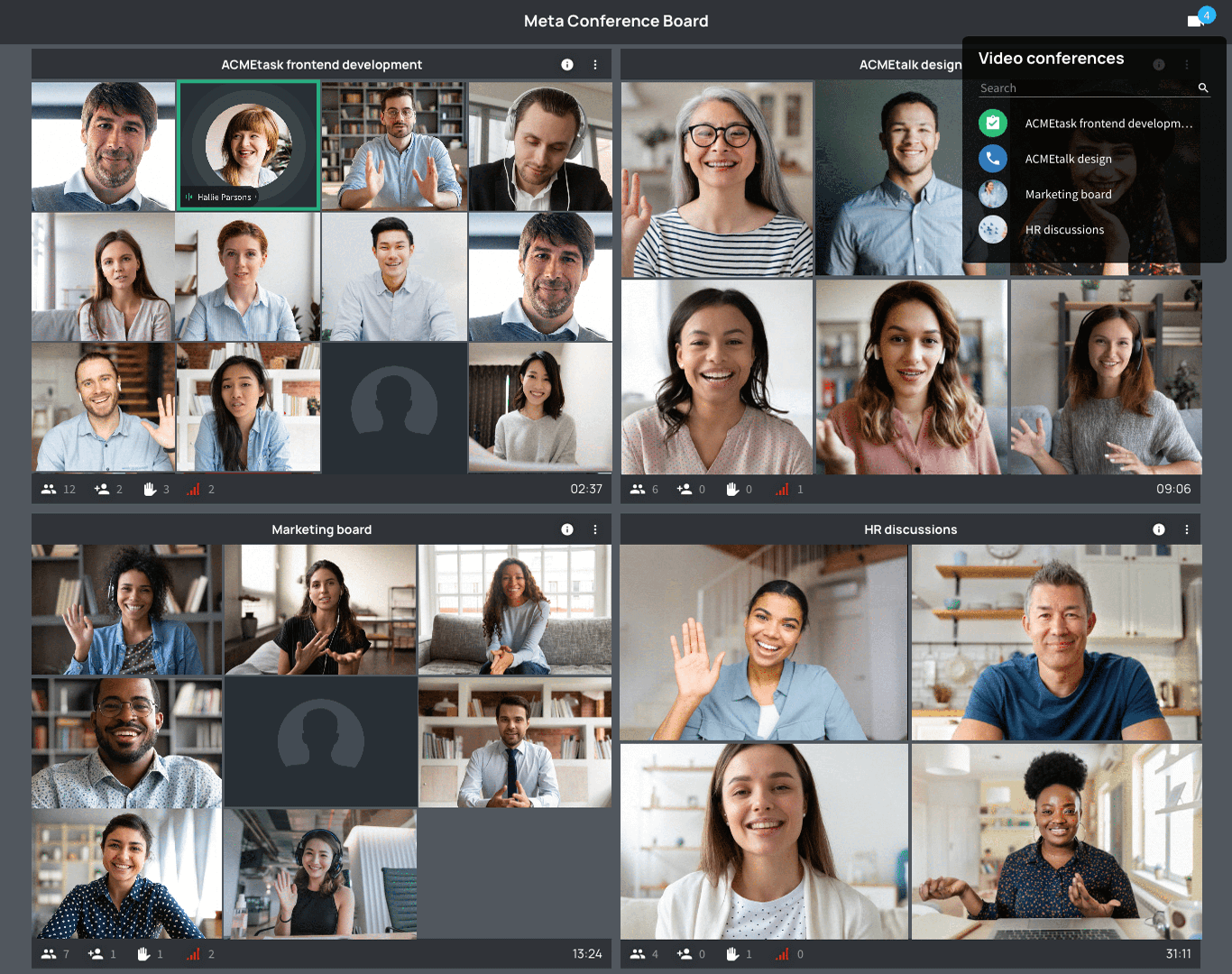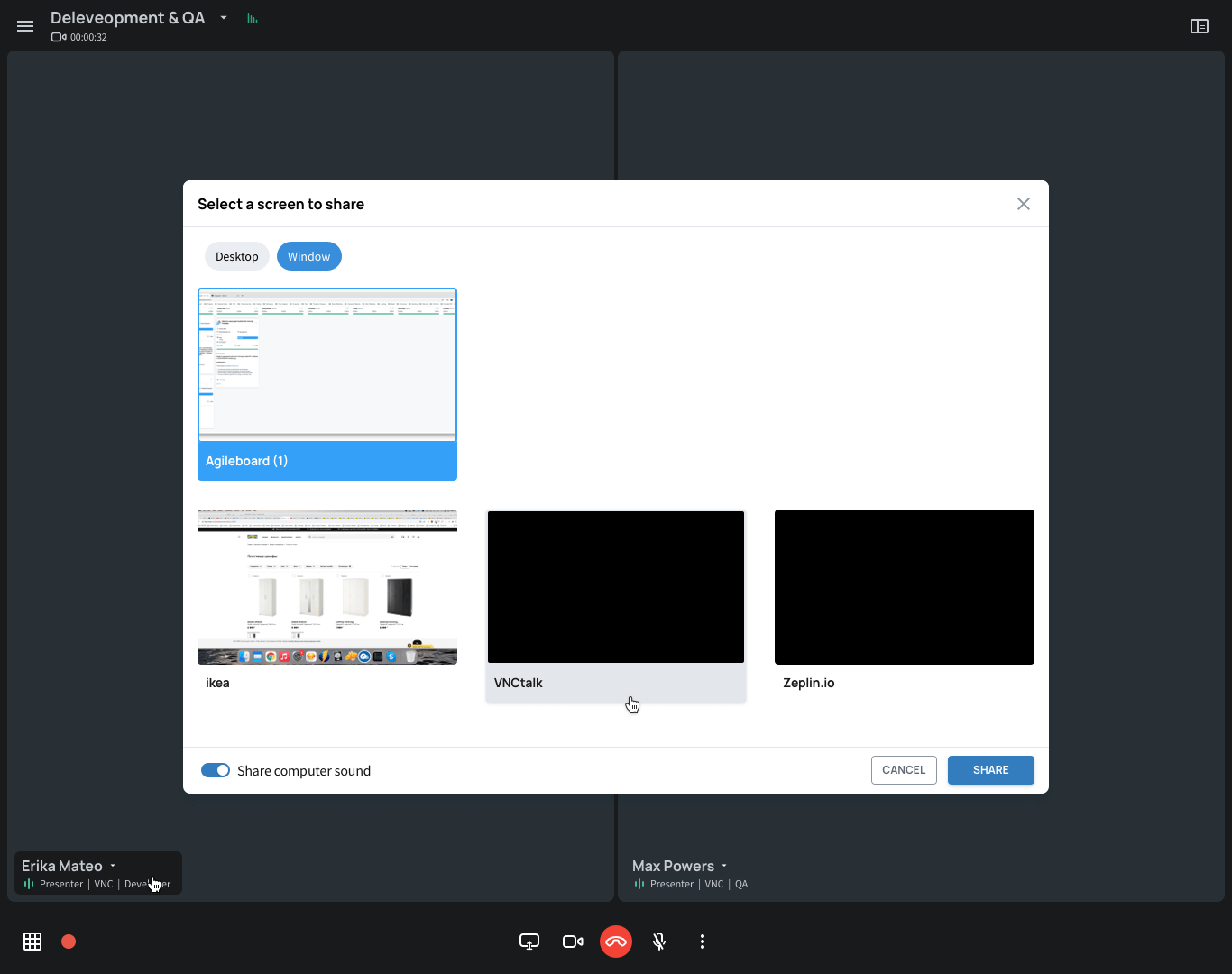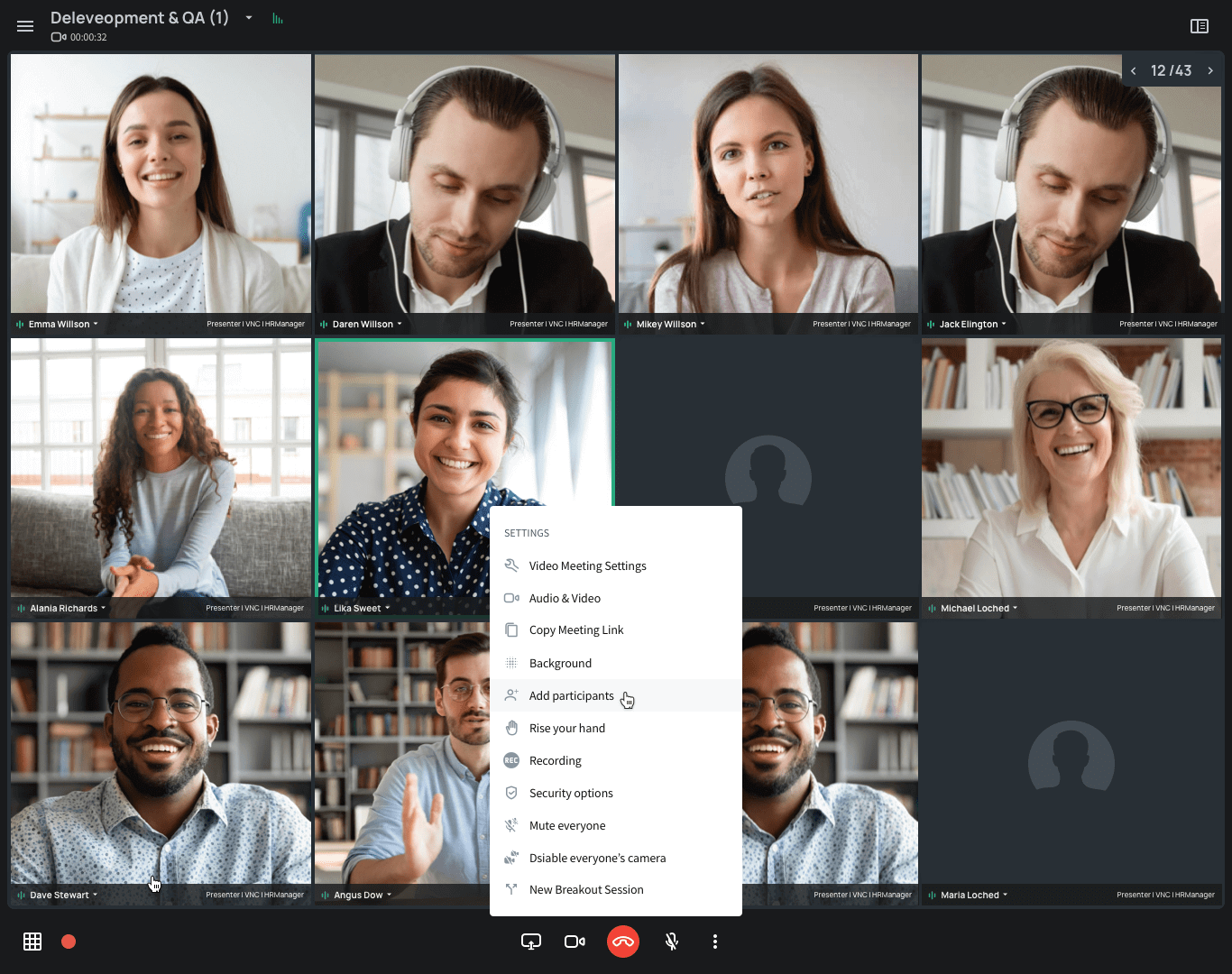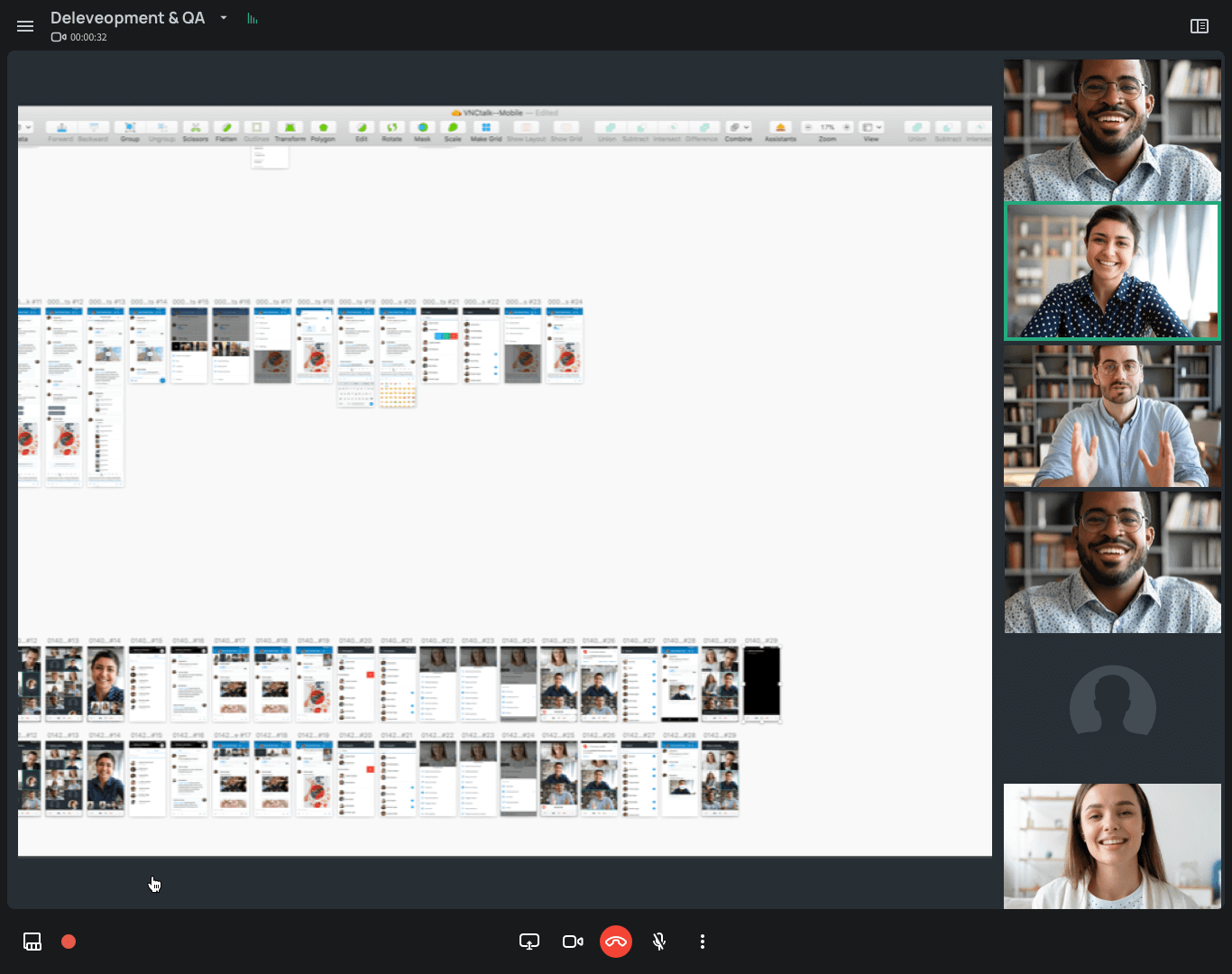 VNClagoon is an unmatched unified suite of enterprise communication and collaboration solutions.
Video

Meetings
Schedule and start video meetings, with the additional ability to manage all planned, running, finished and archived conferences.
Chat
Broadcast messages to all participants, or chat to individuals on a one-to-one basis.
Role

Management
VNCmcb contains several user roles: conference managers, moderators, participants, and audience. Assign and alter roles to suit the needs of your meetings.
Record

Conferences
Keep recordings of conferences, meetings or online presentations for future use.
Meta conference

data
View conference statistics for each meta conference board in an easy to digest way, for example the number of live, scheduled, ended, and archived conferences.
Share materials
Share files and all kinds of materials with your participants and store files for future use.
Fast access wherever you are
The VNCmcb Web Client enables you to access all professional VNCmcb conference management features in the same standard browser as VNCtalk or VNCmail.
Thus, you enter your entire workspace with your browser, without having to start separate applications for each single activity you'd like to perform.
The VNCmcb Web Client runs on any standard browser on Windows, MacOS and Linux.
This Architecture Chart provides a comprehensive overview of the architecture of the VNCmcb software system, the integrated components, databases, interfaces and frontend clients.
Helpful information about VNCmcb
Read about our latest features, changes and fixes: