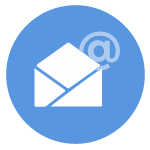 The future of e-mail and collaboration – more powerful, more open, more affordable and more flexible than any other solution
Easily extandable based on a solid foundation
VNCmail can easily be extended with numerous features which enable corporations to use information more productively. Zimlets enable the integration of a complete CRM solution within VNCmail, the integration of the VNCerp web ERP system, or saving, retrieving and sharing documents, pictures, media and other files in VNCsafe and VNCportal.
VNCmail has been built upon the most powerful Open Source Communication, Collaboration and Groupware software available today. The software consists of both client and server components and can be used either locally (Desktop) or through a web-based interface (ZCS Web Client).
Use VNCmail wherever you are on any given device
VNCmail enables you  to use it on any given device. It doesn't matter whether you use your desktop, smartphone, or tablet supported by IOS, Android, Windows Phone or BlackBerry. The features of VNCmail allow for the seamless integration of different devices of the company which increases the mobility within the entire enterprise.
VNCmail is compatible to Microsoft Outlook, Apple Mail, Novell Evolution and any other standard-based POP-, IMAP- and CalDAV-Clients. This enables users and admins to protect investments which are already carried out.

Modern and intuitive interface:
VNCmail offers an Ajax-based Web-Client with efficient search and index functions, as well as email, calendar (personal or team calendar) and address book
Flexibility:
You have the choice of using the Web-Client, the Desktop-Client (even offline), Microsoft Outlook or your Apple computer to check your emails or to organize your contacts and calendar events
Mobility:
VNCmail supports any device like Android phones, Windows Mobile (ExchangeMe), Blackberry or iPhone / iPad
Platform independency:
VNCmail works on Windows, Apple and Linux, just as you like it!
Integration:
Zimlet "Mash-Ups" allow the easy integration of other Web Applications by Standard Webservice Technology
High availability:
Fast setup, re-organization, backup and recovery of one or multiple mailboxes
Cost efficiency:
OpenSource infrastructure (LAMP), hierarchical storage management and clustering
Easy administration:
Easy to integrate with Microsoft Active Directory and existing LDAP Directories (OpenLDAP)
All in one:
Integrated Anti-Spam und Anti-Virus functionality and indexing on the server side by Lucene
On-Site or hosted deployment:
VNCmail has multiple user and rebranding support and is usable on-site (within your company or as a hosted solution in collaboration with your hosting-partner
Openness and integrability:
VNCmail offers you multiple APIs for the adaption and integration with other corporate solutions. Standard-based data formats and message storage avoid an undesired Vendor Lock-In
This application is part of our technology stack
State-of-the-art. Fully open. True security.
"Switching from our Groupware to Zimbra has been efficient and easy, thanks to the team at VNC. The users got accustomed to the new interfaces and processes in no time. Zimbra runs very stable and the central administration makes it easy to handle. Due to the extreme easy integration of mobile devices, we were able to even tighter integrate Zimbra into our business processes."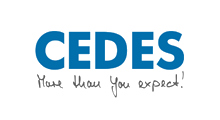 Stefanie Rufinatscha, CEDES AG
Are you ready for VNClagoon?
Get started with VNClagoon in your enterprise. Are you a Software Vendor or a Telco? Become a Reseller and sell VNClagoon to your customers.