We are happy when you are happy.
VNC works together with clients from all walks of life – with all our enthusiasm, our passion and our experience. Find out which companies and organisations belong to our list of happy customers, and what they have to say about working with us.
"VNC and DFB GmbH have been working together intensively for many years. We want to continue and expand this. The DFBnet mailbox developed and implemented by VNC has enormously accelerated and simplified our internal communication. With this, we see ourselves well prepared for future requirements."
Steffen Iredi, authorized signatory at DFB GmbH and responsible Director Technology & Operations
"VNC challenges the software giants that are oppressing the market with their expensive, inflexible and uninventive proprietary solutions. It's time for open-source applications to finally replace them. We use VNC's collaboration tools ourselves, including VNCtalk and, most recently, VNCchannels. The tools have made the transition to working from home extremely easy. The comprehensive VNClagoon product suite is a real highlight in terms of functionality and operation."
Alain Blaes, Managing Director PR-COM Beratungsgesellschaft für strategische Kommunikation mbH
"Our company was looking for a better integrated solution than our current Exchange system. I was tasked to look at any and all available options, test and report back.
From my very first email to the most recent one today, the support has been outstanding with quick, concise information and documentation.
My expectations were that the learning curve would be steep and I would have to find a way to make it simple for our team. To my surprise, the applications are intuitive, easy to learn and work extremely well together.
The products VNCtalk and VNCproject were a pleasant surprise at their ease of use and powerful functionality and when combined with the groupware will empower any organization to fine tune their processes.
I'm a convert, you might say a VNClagoon "SuperFan"!
Can't recommend VNClagoon enough and the team that makes it all come alive. Great Experience!"
Dale Britt, Hyperline Systems Canada Ltd.
"The federal state church intranet should strengthen communication and cooperation within the state church. The basic aim is to provide all full-time employees and volunteers of the regional church with access to an innovative, modern and unified communication and collaboration infrastructure. The VNClagoon products are particularly well suited for this, because they allow us as a state church – in addition to the many functionalities provided – the possibility of customization options to individual needs within our church. "

Tabea Langguth, Project Manager Landeskirchenweites Intranet, EKBO
"With VNC we have gained a partner for whom data security is also a top priority. The integration of VNC's solutions is fully in line with our best-of-breed strategy. It provides another comprehensive, scalable offering that allows companies to emancipate themselves from US providers and retain complete control over their data."
Tobias Gerlinger, CEO of ownCloud
"As a specialized IT service provider for research companies, we are consistently developing our product and service portfolio as T-Systems Solutions for Research, focusing on the increasing demands of researchers on products that enhance collaboration and data exchange, enterprise-wide, platform-independent and secure. In this environment, OpenSource-based products are playing an increasingly important role.
In this context, we have come to the attention of the company Virtual Network Consult (VNC), which pursues exactly this approach. VNC's products build on the leading OpenSource collaboration and communications products, such as Zimbra and Plone, and are combined into a unified interface within a corporate communications and collaboration solution. In a recent workshop, we were able to convince ourselves of the high professional competence of the VNC experts and the efficient methods of agile software development. We also determined how we can implement the integrated product stack combined with our competence in consulting our customers, implementing and operating tailor-made solutions for the scientific community. We see this as a great potential and strive to use these synergies for customer projects selectively in their infrastructure or as a hosted solution, for example from the Open Telecom Cloud (OTC)."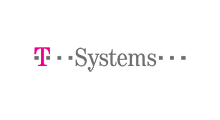 Andreas Nicolai, Head of Solution Center, T-Systems Solutions for Research GmbH
"VNCtalk came surprisingly fast, clean, and offers me a combination of the best functionalities I know from other vendors combined in one solution with an extremely fast, scalable and secure underlying platform. I am excited about our partnership and the years to come!"
Lewin Keller, DACH Country Manager DoiT International
"We chose VNClagoon because we simply could not find any other provider that offered all the secure tools we needed under one platform; Communication, Collaboration, Frontend, Backend. It will be an honor for us to be a part of VNClagoon and to offer these services to our clienteles around the world."
Martin Giguere, COO Encriptados.io
"Hippohub searched for over six months for an open source based option that was scalable for our projects and customers. We finally found VNClagoon, which offered us a modern, scalable and secure stack for our internal staff communication and global government, telecom and banking customers. The VNCtalk messaging & video conferencing platform has been a game-changer for us. Most of our teams work remotely on highly confidential projects. We were paying a fortune for MS Teams that did not allow us the flexibility and data security needed. We now have the confidence and technology we needed to grow at a fraction of the price. Thank you, Team VNC, for supporting us on our important projects and consistently exceeding our expectations."
Jason Michaud, CEO Hippohub Technologies INC. HQ Vancouver Canada
"My team and I are very thankful for being able to count on the professional and sophisticated VNC team. VNC has supported us with a series of important projects, always exceeding our high expectations."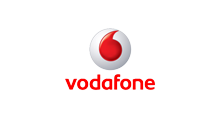 Marius Hjelset, Project Head Hosted Services, Vodafone Group
"Working with data from the cloud has many advantages. Facilities to host that sort of information have to meet highest possible security requirements. VNCdatacenter, near Zurich, is located in a building that exceeds these requirements: antiseismic, redundant external power supply, redudant emergency power supply with a fuel reserve for 2 weeks, doubled battery power supply for 2 days, strict access controls, and internal access control for every single rack: here, important data is as safe as in Abraham's bosom."

Albrecht Broemme, President THW
"With VNCtalk, Zimbra becomes a true collaborative platform. A user can seamlessly chat, share files & collaborate from any device. Great product & company to work with."
Prashant Mudbidri, Director of Logix InfoSecurity Pvt. Ltd., about VNCtalk

Logix is one of India's leading Information Technology companies with commanding expertise & proven track record in providing Messaging & Collaboration, Email Security & Cybersecurity solutions to over 2100 business enterprises ranging from SMB, PSU, BFSI, Govt & Large Enterprise Customers.
"We are using VNCcrm for our internal Lead Management and Sales Opportunity. We are a customer driven SaaS, IaaS and PaaS Hosting Company with our own datacenter on our own site in Germany. We do not have many Sales Persons (exactly 0 doing ONLY Sales), so we need something simple and streamlined, which is completely integrated in our day to day groupware solution cause we do not have the time for an additional stand alone solution (and another Administration interface). VNCcrm gives us the ability to work with leads and opportunities in a simple and easy manageable way. We are also a hosting Zimbra with VNCcrm for our customers."
Jan Stockem, IT Systems Engineer (B. Sc.), phi Medien Systeme GmbH Jülich
Some of the companies working with us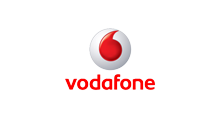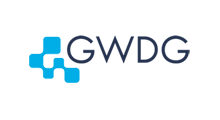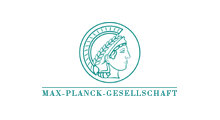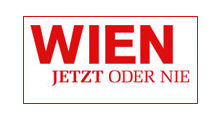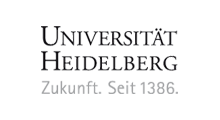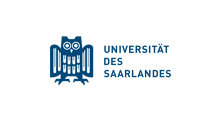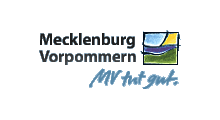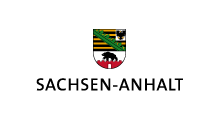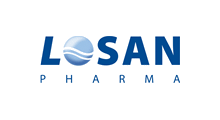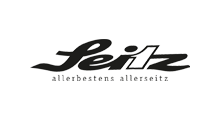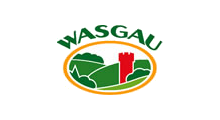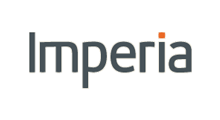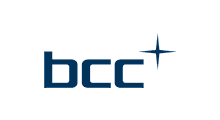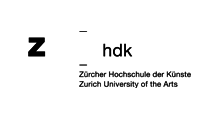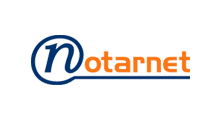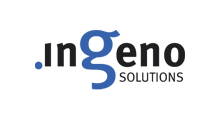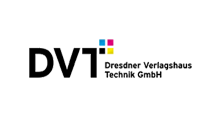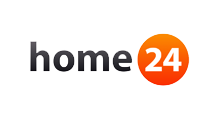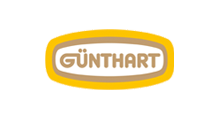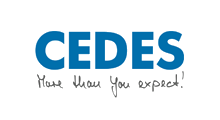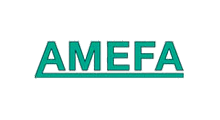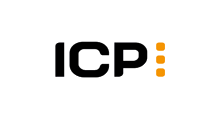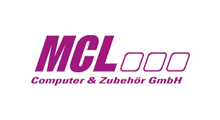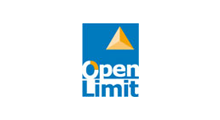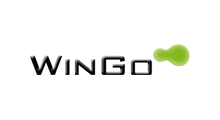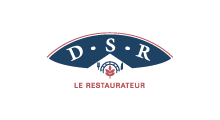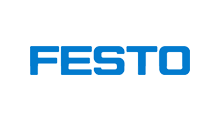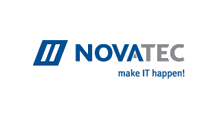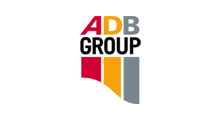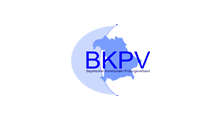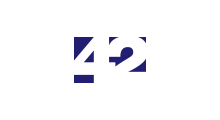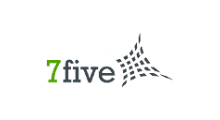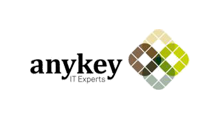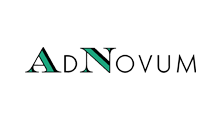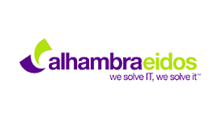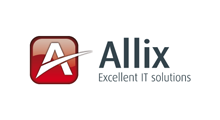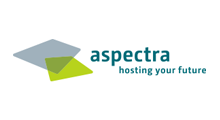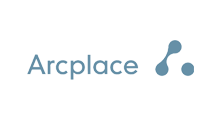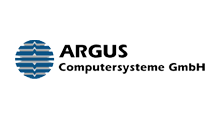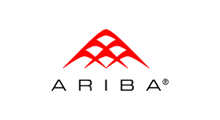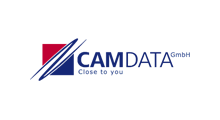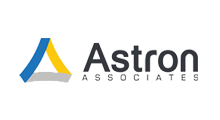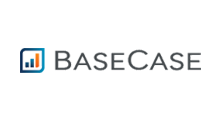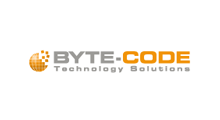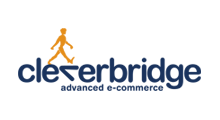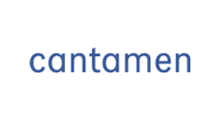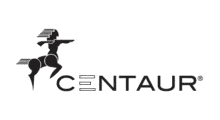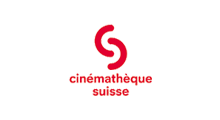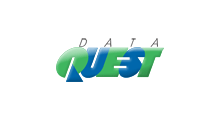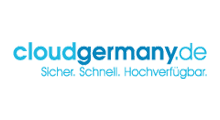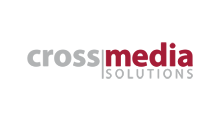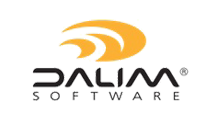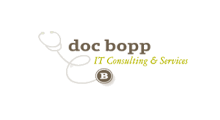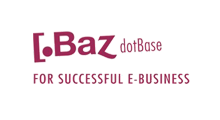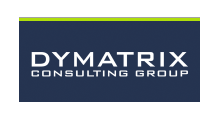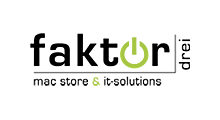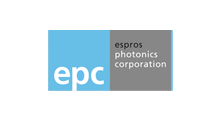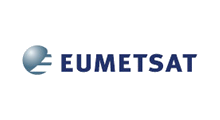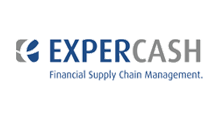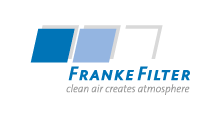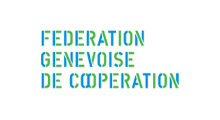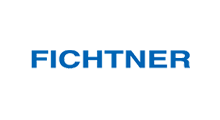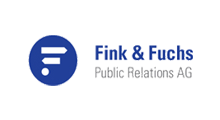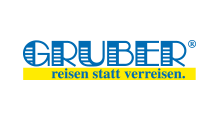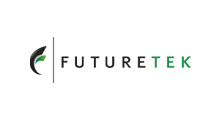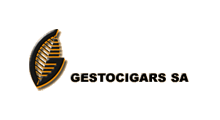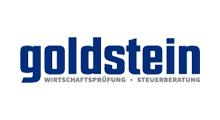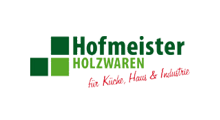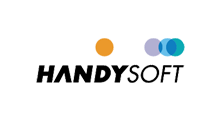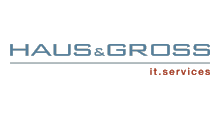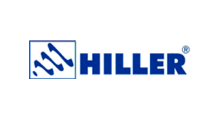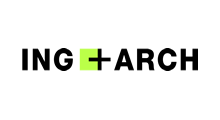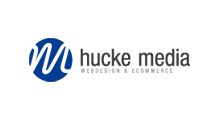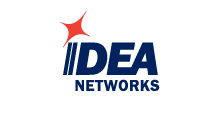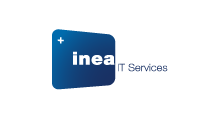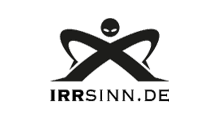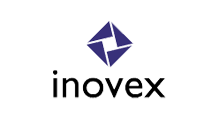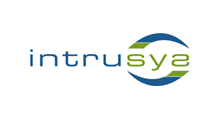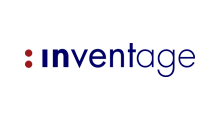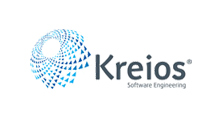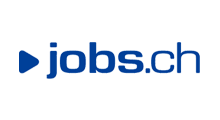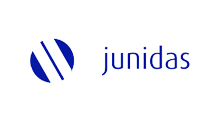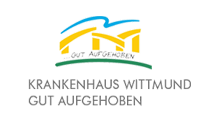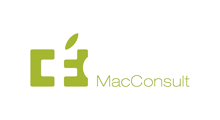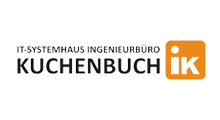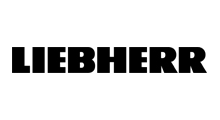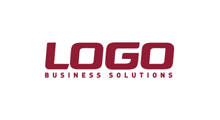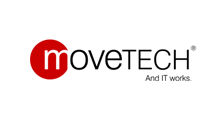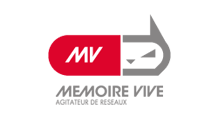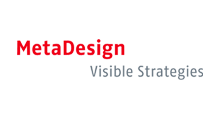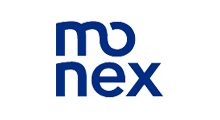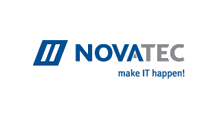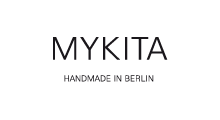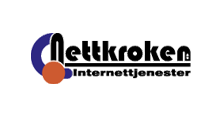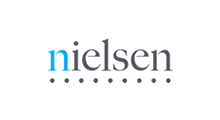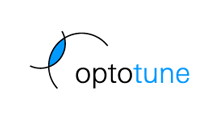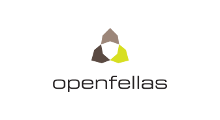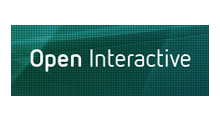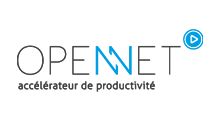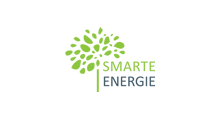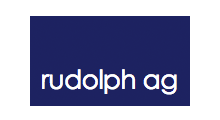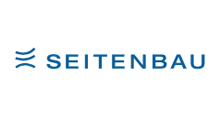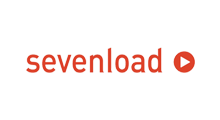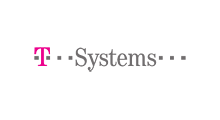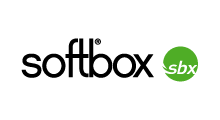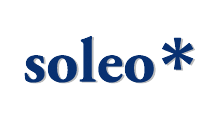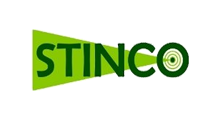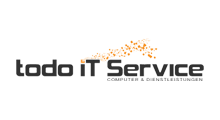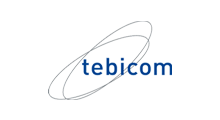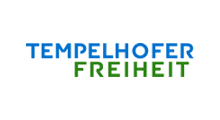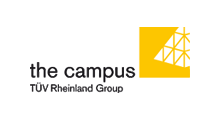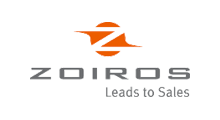 Testimonials
We set highest standards in what we do. Just like our clients. That's why it is so important to us to know what they think about working with VNC and our business solutions.
"With VNCtalk, Zimbra becomes a true collaborative platform. A user can seamlessly chat, share files & collaborate from any device. Great product & company to work with."

Prashant Mudbidri
Director of Logix InfoSecurity Pvt. Ltd
about VNCtalk
"As part of this project, it was also very important for the representatives of the church that a WhatsApp alternative could be found. Short message services are commonly used, therefore EKBO Dialog was very welcome. "

Fabian Kraetschmer
Head of Unit 1.3 – IT, EKBO
about VNCtalk
"With VNCtalk, we have found a solution that fully meets our requirements in terms of security, data sovereignty, functional scope and openness.
The pressure to digitize in the healthcare sector has become more sustainable, and in this sensitive area, security and data integrity are top of the list of requirements. With VNC we have found the right partner for this."
Lucas Schult
CEO of Health Info Net AG (HIN)
"At EKBO (Evangelical Church of Berlin-Brandenburg-Silesian Upper Lusatia), we are in a process to implement a state-wide intranet for all our employees and volunteers based upon VNClagoon. Zimbra is an important part of this intranet as it offers the best functionality and value-for-money solution for email based communication available on the market today."

Tabea Langguth

Project Manager Landeskirchenweites Intranet, EKBO
"As emergency pastoral care we are requested by the fire department and the police in missions and there it is totally important for us to be enabled to communicate safely on the go with each other, and therefore to be allowed to communicate with each other. And that's why the national church-wide intranet (LKI) is a useful tool for us. First, it offers the chat function via EKBO Dialog for us and second, we can store our files to organize ourselves. We can use the document storage, the "safe", because we are working very decentralized."



Commissioner EKBO Emergency pastoral care
"The advantage is that you can access from many places. … You can work with different devices simultaneously."



Superintendent, EKBO
"More and more users are actively using the "Safe" area to send and share large files."



Church district Prignitz, EKBO
"I can use the intranet on my cell phone. I can be very mobile, act very quickly and respond to different requests. And I also try to send a lot of data with it. So we work a lot with sensitive data and that simply helps me to send personal data with a clean conscience"



Vicar, EKBO
"We see the greatest advantage in having all documents available online. We get almost everything as an e-mail attachment now or access online data ourselves, so that we really have an online working level for everyone. … so that the documents are available in different places … and that the data protection requirements are always met."



Church congregation employee, Berlin, Am Weinberg, EKBO
Are you ready for VNClagoon?
Get started with VNClagoon in your enterprise. Are you a Software Vendor or a Telco? Become a Reseller and sell VNClagoon to your customers.