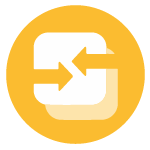 The VNC Application Exchange Framework delivers the real magic in VNClagoon: seamless integration of a variety of enterprise business applications on middleware layers, meta data integration and content management, user management and provisioning, endless scalability.
VNCaxf stands for Application Exchange Framework and is the backend framework of VNC, which consists of services and protocols. This enterprise framework has the aim to integrate the applications in our stack with the following effects: Reutilization of data between any application through mutual synchronization and referencing, consistent interfaces to have access to any data out of any application, exchange/linkage of data between several sites, open for 3rd party developments of random clients and interfaces to other systems.

All VNCaxf features at a glance
Unique, persistent URL for each item
Mailbox, Mail, Appointment, Calendar, File, Contact, your fridge, etc.
In combination with VNCdirectory (OpenIDM)
fine grained per-item and per-operation access control is possible.
Simple and homogeneous operations on all nodes
Add child, Delete node, Modify node.
Therefore simple to extend with new nodes (applications or services)
Open for 3rdParty extensions and clients.
Site-specific data modelling
Independent from the data model in the back end applications
Complete decoupling from back end applications
Back end apps can therefore be exchanged without interfering with the user experience or data model structure
Horizontal data integration
Properties and actions for a single object can be composed out of data/actions in multiple different back end applications
i.e. an "account" object can span multiple systems and represent properties of each of the systems
Vertical data integration
Objects of the same type from multiple instances of the same back end application are viewed as a unified collection
i.e. see all accounts from multiple Zimbra instances as a flat list
AXF-aware clients can use and cross-reference data
from all applications without considering application borders
Dynamic / discoverable typing of nodes for creating dynamic front ends
For simple changes in the data model you don't need to change the corresponding clients if they are aware of a dynamic model
Search operations at any point in the tree
Coupling of multiple sites
WebSocket and HTTP interface
This application is part of our technology stack
State-of-the-art. Fully open. True security.
"NovaTec - Ingenieure für neue Informationstechnologien GmbH organizes itself with the help of Zimbra, using its scheduling, address book, email, and mobile application features. We have chosen Zimbra carefully, due to enormous problems caused by our previous groupware solution (Scalix). Our new systems is a great deal more stable and more performant than its predecessor."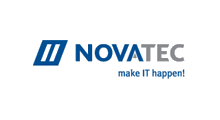 NovaTec – Engineers for New Information Technologies
Are you ready for VNClagoon?
Get started with VNClagoon in your enterprise. Are you a Software Vendor or a Telco? Become a Reseller and sell VNClagoon to your customers.