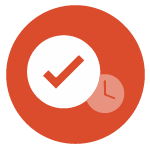 Keep your projects in focus and your customers happy
VNCproject – the perfect project management tool for taking control in complex projects.
The browser-based, open and fully customizable solution leaves nothing to be desired: VNCproject combines task and ticket management, scheduling, progress monitoring, Gantt charts as well as time tracking, wikis and powerful project planning features. Having all these different features in one single project management tool enables you to work as fast and efficient as never before.
With VNCproject you keep your projects in focus and your customers happier than they have ever been.
With VNCproject you have the all-in-one solution for your daily work. VNCproject is an open source and web-based project management application, using the Ruby on Rails framework. VNCproject supports an unlimited amount of projects, sub-projects, multiple databases including MySQL, PostgreSQL or SQLite and pushes your project management to the next level.

360 degree Enterprise Project Management
ITIL Help Desk & User Support
Intelligent support and ticket management features with ticket creation by email and notification
The ticket management is based on ITIL best practices
Incident and change management support
Extensive knowledge base for Help Desk agents and customers
Project Management
Roadmap and Release Planning
Budget Planning
Cost and time tracking with efforts estimation and monitoring of time spent
Milestone planning and automated Gantt Charts
Ticket, task and calendar management
Wikis and discussions
Development and Testing
Integrated source code management with GitHub integration and file management
Versioning and release management
Source code documentation
Extensions Support
Open standard and interfaces to third party applications and components
Seamless integration of VNC applications such as VNCtalk, VNCmail or VNCportal

Ticket Management
The comprehensive ticket management module of VNCproject gives you a quick overview of all current tasks. Color codes and a ticket overview sorted by priority make it easy to distinguish important or urgent tickets from ones that can wait. That's how VNCproject helps you to focus your time on what is crucial for your project's success.
Gantt Charts
With the Gantt charts in VNCproject you have the power to monitor your project performance and to enable reliable time planning. Within the Gantt tool in VNCproject you can modify the view by zooming in or out to have a better overview over a certain period of time. Integrated drill down functions provide you with further details on a specific ticket or project phase.
Calendar and Scheduling
The Calendar view within VNCproject provides you with a more focused view of all tasks that have to be handled within the next days – or within a given time frame, regardless of their importance. This makes it easier for you to focus on assignments that come with a defined due date.
Tickets via Email
VNCproject allows you to create tickets from any email application. This feature could be especially useful for you, enabling you to create new tickets on the fly, in order to inform your service desk of bugs that have to be fixed or new features that have to be implemented.
Email notification
VNCproject automatically informs you via email as soon as the status of tickets, that are assigned to you, changes. Notifications are also sent out to your mailbox when new tickets have been created and assigned. Moreover you have the option to follow specific tickets, users, groups or projects and then also get notified by email as soon as the status of any of these items changes.
File Management
With VNCproject you have the option to attach documents, media, pictures and other files directly to a ticket or a task. Any other user working on these tickets or on the related project has access to these files as well. This feature saves you a lot of time and enables you and your team to work in a highly efficient, accurate and structured way.
Wikis and Discussions
The Wiki feature within VNCproject enables you and your team to create project-based Wiki pages to combine relevant knowledge about the specific project at one central place. Additionally, team members who are involved in a project can use the Discussion feature to comment on tickets, assignments or other objects. This is especially useful for you to develop ideas collaboratively or to work together to find a solution for a specific problem. The discussion feature is the best tool to keep conversations within your project team clearly focused on a task or on a ticket. Moreover you can easily discuss whether you should work on a task immediately or come back to it later.
Intelligent Problem tracking
Within VNCproject a professional Help Desk Issue Tracking-System is implemented, which is based on ITIL Best Practices. This System supports freely selectable status and problem types. Furthermore the modifiable Issue Workflow can be customized using any problem type or role.
Repository and Versioning
The Repository feature within VNCproject enables you to administrate documents and files in as many versions as you like. Also, VNCproject enables access to different version management tools such as Apache Subversion, CVS, Mercurial, Darcs and Git.
Rights Management
The permissions management within VNCproject is role-based and configurable. It enables Single Sign-On by using LDAP authentication, supporting several LDAP instances. Moreover VNCproject enables automatic and manual user account creation.
Messages and Notification
VNCproject sends notifications to inform you about project activities, changes, status, news, tasks and of course the progress of any other project member. In return a user, customer and partner can send email messages to VNCproject to create tickets.
Multi-client capability
VNCproject is able to manage any number of projects, sub projects and users. It is possible to provide users with granular permissions and roles within the projects. These rights, roles and workflows can be defined according to your requirements.
This application is part of our technology stack
State-of-the-art. Fully open. True security.
"My team and I are very thankful for being able to count on the professional and sophisticated VNC team. VNC has supported us with a series of important projects, always exceeding our high expectations."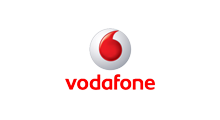 Marius Hjelset, Project Head Hosted Services, Vodafone Group
Are you ready for VNClagoon?
Get started with VNClagoon in your enterprise. Are you a Software Vendor or a Telco? Become a Reseller and sell VNClagoon to your customers.