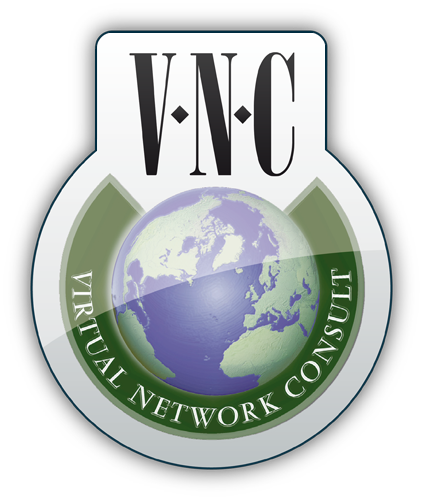 We strongly believe that the future of business software will be open source based.
We strongly believe that the future of business software will be open source based. We have proven that customers do not have an often presumed risk by implementing open, innovative software, but on the contrary gain tremendous value and competitive advantages by doing so.
Therefore our integrated VNClagoon stack is entirely based upon open standards.
And: VNClagoon is much more.
VNClagoon is a new way of doing software business.
A quick summary of what we mean by that:
VNClagoon means software development innovation:
It is a new software development methodology. And it is a new approach to efficiently develop software in virtual environments with teams spanning the globe. And it is also a technical approach to automate the software development process as much as possible by reducing all information to the "atomic kernel", which is a "ticket". Everything is related to a ticket: user stories, specifications, roadmap and version planning, software code management, robot testing, release management, workload management of teams, timesheets, cost control and so on.
VNClagoon means software technology innovation:
In VNClagoon, we totally separated business logic and UI. We use the VNCcommander as information aggregation hub. Our top-notch search allows index based fast retrieval of any data stored in any product. VNClagoon is open software as we believe closed software is dead.
VNClagoon means business model innovation:
We enable co-development based on VNCfactory to our customers and partners. For new components developed by partners we offer revenue share models. With best of class base technologies and the products / extensions developed by VNC and partners we are able to outperform single-minded vendors who are trying to reinvent the wheel.
Are you ready for VNClagoon?
Get started with VNClagoon in your enterprise. Are you a Software Vendor or a Telco? Become a Reseller and sell VNClagoon to your customers.