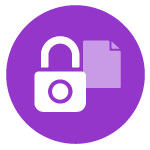 Private and secure file sharing – on any device, any OS and stored on the server of your choice
All the Dropbox Fun. Without the Dropbox Risks.
Store your files, folders, contacts, photo galleries, calendars and more on a server of your choice.
Access that folder from your mobile device, your desktop, or a web browser. Access your data wherever you are, when you need it.
Access your files within your mailbox.
VNCsafe is integrated within VNCmail, so you have your files available directly within your groupware and can save, store, share them right there. Compose an email and attach a file from VNCsafe with just one click.
You don't have to download large files – this is done by VNCsafe on the server. Therefore, bandwidth is no longer a problem when it comes to large files!
Drag & Drop (or right-mouseclick) a file to any folder in VNCsafe manually or via rules. Use VNCsafe as an easy email archive – out-of-the-box!

File Sync & Share:
in a secure manner with plenty of comfortable features
File access from any device:
no matter which device you are using like Desktop, Laptop, Tablet or a Smartphone – your data travel with you!
Access from your browser:
No more hassles in case of hardware damage or loss
File Favorites:
Organize your most crucial or important data with the help of "favorites" for fast retrieval.
Tags:
Tag your content to get organized – even when your data grows.
Universal File Access:
Sync your data bidirectionally with other tools like VNCportal or One File. Your files are synced to several file stores and applications.
Sharing with internal and external users:
Share securely with internal and external users via e.g. password protection and limited availability.
App for mobile devices:
Your data on various mobile devices – always available even without internet connection.
Integrated in your VNCmail mailbox:
Seamless integration with VNCmail. All features of VNCsafe within your Groupware.
This application is part of our technology stack
State-of-the-art. Fully open. True security.
"The extension of our Zimbra license was quick and effortless, thanks to the work of VNC. The contact and the responsiveness of VNC are exemplary and well worth a recommendation. If cooperation with all partners was so easy and flexible, our company would be able to save a lot of time and money."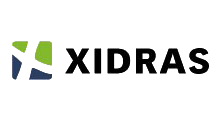 Markus Hofko, Technik, Xidras GmbH
Are you ready for VNClagoon?
Get started with VNClagoon in your enterprise. Are you a Software Vendor or a Telco? Become a Reseller and sell VNClagoon to your customers.