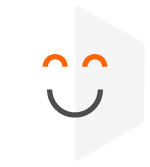 Personal. Reliable. Secure.
We take you where you want to go. And beyond. Because we build solutions that make your company more powerful, more secure, and more flexible. They help you respond to market changes quicker, protect your core values and improve collaboration with your teams, partners and clients.
Projects as simple as 1, 2, 3…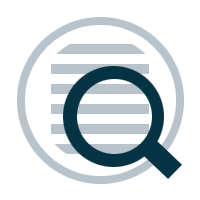 As a specialist for Commercial Open Source we provide our customers with more than just software. We engineer individual solutions to specific problems – to increase internal organization and business process quality, secure application and data availability and to reduce operational cost in the long term.
System integration plays an important role during that process. We analyse your existing IT environment and design future-proof platforms for optimum interoperability between all components. We implement interfaces with existing solutions and consult our clients in building highly secure, fail-safe IT environments.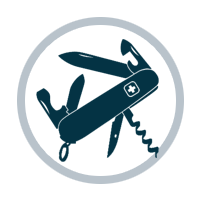 The quick operability of our solutions and short implementation processes are a principal feature of our projects – despite their high complexity. This is only made possible by our highly qualified development teams in Germany, Ukraine, Poland, Venezuela and India, which realize our clients' presets in a reliable, secure and well documented fashion. That's how we turn "out of the box" into the exact solutions our clients need to work more efficiently, more secure and more flexibly.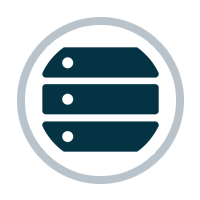 We provide our clients with several options on how to run their applications and data vaults. For one, they can keep all their applications and data on their own servers, within their own company infrastructure. They can also charge a trustworthy hosting provider to manage their data on globally distributed server farms. Or they can use VNC's own, highly secure data center in Switzerland. Here we have different hosting packages available, including your own hardware or virtual servers, redundant and fail-safe primary systems as well as VNC's extensive support and maintenance services. We advise our clients, depending on their goals and their existing resources, which of these options we see as the best to meet their requirements.

It is important to us to give our clients freedom of choice. Choice in what software they use and how they use it. That's why we do not believe in vendor lock-in and closed systems. Commercial Open Source corresponds to this demand perfectly. It is not only affordable and free of strangling license agreements, but due to its open source code enables a complete customization to any business requirement and validation in terms of individual security policies. That's how Open Source provides a much more future-oriented planning than it would be possible with proprietory software.
Knowledge and experience are two of the most important assets of every business. To protect that knowledge from unwanted access is therefore the foremost priority of every corporation. However, knowledge also has to be easily accessible for co-workers and partners. Our consulting services aim at a optimum balance between data protection and the collaborative use of information. All components that we use are free of "back doors", build on strong encryption techniques and due to their browser-based architecture provide a maximum of accessibility and ease-of-use.

One of the focus points in our consulting approach is to enable enterprises to increase their productivity using the resources they already have. That's why we always keep the least investment effort, a strong integration of employees and a customer-oriented increase of service offerings in mind. Our software solutions play an essential part in realizing that approach because they are not only easy to use and free of platform restrictions, they also increase your business options while reducing your operational cost to a minimum.
The best software application helps you little when you don't have access to it while you need it. Either because you're with a client or don't have access to the computer the software is installed on. VNC's business solutions are consequently browser-based. This means that you can access all your applications and all your data no matter where in the world you are. And you don't need more than any internet-enabled device with a current web browser. That way it makes no difference whatsoever if you're at the office, at home or at a client's location.
Are you ready for VNClagoon?
Get started with VNClagoon in your enterprise. Are you a Software Vendor or a Telco? Become a Reseller and sell VNClagoon to your customers.