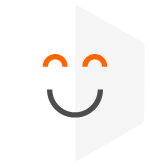 Maximum performance at minimized cost.
One of the VNC focus points in our consulting approach is to enable enterprises to increase their productivity using the resources they already have. That's why we always keep the least investment effort, a strong integration of employees and a customer-oriented increase of service offerings in mind. Our open source software solutions play an essential part in realizing that approach.
In order to respond to a temporarily increased demand, companies usually have to buy expensive servers, maintenance personnel and applications for every single machine. And if demand decreased, these valuable resources lay idle while still costing money.
The scalable, modular architecture of our solutions enables organizations to work without any self-maintained servers at all, if they like. Instead, they can use the computing power of the cloud – complete with the scalable business solutions running within. And if business needs less resources they can simply scale down to save unneccessary costs.
The majority of businesses that work with Open Source solutions name the superior quality of these products as one of their major advantages. And the reason for that is quite obvious: Different from commercial software Open Source is not developed with best marketability in mind. It is created to actually solve problems. Usability is focus. And often, more experts are involved in the development of Open Source products than there are in the development of proprietary software. This leads to shorter update cycles, better user orientation and speedier support.

By removing technical obstacles and using open standards, Commercial Open Source software enables companies to create entirely new, flexible service offerings that give them an advantage on the global market. That's how Open Source solutions help companies to increase their customer support and their customer satisfaction, leading to increased customer retention.
Business-oriented software
Using Open Source software gives companies the opportunity to completely adapt the products they use to the processes that support their business best. Since the source code is freely available, companies are not forced to rely on the features a product comes with, and then bend their business processes around them. Instead, they can build their own individual solutions to match their own individual problems.
Are you ready for VNClagoon?
Get started with VNClagoon in your enterprise. Are you a Software Vendor or a Telco? Become a Reseller and sell VNClagoon to your customers.