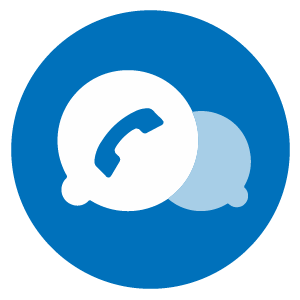 VNCtalk Enterprise features
General:
Full feature set of a comprehensive application for presence, chat, video/audio calls and web conferencing
Angular based with responsive design
Customizable UX/UI
Progressive Web Apps (PWA) enabled for any additional functionality such as  a ticket update, timesheet entry, survey etc.
Scalability
Server location per customer's choice
No downloads or installations required on client side
Multi-Domain Support / Inter-Domain communication
2-factor authentication
Desktop notifications
Email Digest: receive a message summary of your offline time via email
Subscription licensing per user
Searchbar including group chats
Platform Support and Compatibility:
Desktop
WebRTC (browser only)
Mobile Device using web browser
3rd Party XMPP client support (e.g. Pidgin, Gajim or Conversations)
Mobile App for Android, iOS and others
Platform independent
Stand alone application
Multiple client support
Out of the box federation
Text Conversation: 1on1 and Groupchat:
Presence and profile information
Text chat (chat 1on1)
Full screen and resizeable chat window
Group chats / chatrooms (with more than two participants)
Broadcasts: send quick messages to a certain group of users without starting a whole chat
1on1 chats automatically create group chats when another participant is added
Voice messaging
File sharing
Search
Call history: shows your missed and answered calls in your chat window
Invite external users to a chat
Conversation history, sent per email on click
Audio/ Video Conferencing:
Out of the box audio / video conferencing
Screen sharing in a video conference
Conference-recording for audio / video calls and conferences
Add / invite additional participants to a running video conference
Start / join a conference using audio only
Invite external users to an audio / video conference
Full screen video support
Call history
VNCtalk App features
Mobile App for Android, iOS and others
Based on same code base as VNCtalk Enterprise
Extensive feature set for chats, voice and video calls
Customizable UX/UI
Send voice messages
Send a document or image from phone
Send location
Search chats
Instant Camera Switch: switch mobile camera on touch between front and back camera.
Snapshots: Make snapshots using the integrated camera and send these as file attachment
Enable disable microphone / camera during calls
VNCtalk IOM
Inter Organization Messenger allows to connect external organisations or users with your internal VNCtalk environment!
VNCtalk for Zimbra features
General:
Customizable UX / UI
Scalability
Server location per customer's choice
No downloads or installations required on client side
Multi-Domain Support / Inter-Domain communication
Desktop Notifications
Subscription licensing per user
Platform Support and Compatibility:
Desktop
WebRTC (browser only)
Mobile Device using web browser (Chat only)
3rd Party XMPP client support (e.g. Pidgin, Gajim or Conversations)
Platform independent
Multiple client support
Out of the bix federation
Text Conversation: 1on1 and Groupchat:
Conversation history
Free chat (text chat 1on1)
Full screen and resizable chat window
Group chats / chatrooms (more than two participants)
File sharing
Audio/ Video Conferencing:
Out of the box A/V conferencing
Screen sharing in a video conference
Conference-recording for audio- and video calls and conferences
Add / invite additional participants to an existing video conference
Call history
Invite external users to a video conference
Full screen video support
Additional Features And Interfaces
Collaborative whiteboard
VOIP support (VNCtalk Enterprise only)
Document collaboration: Plain text document (VNCtalk for Zimbra only)
Document collaboration: VNCoffice (VNCtalk Enterprise only)
VNCdirectory integration (VNCtalk Enterprise only)
VNCsafe integration
Google Maps integration (VNCtalk Enterprise only)