Zug, 02. November 2020
Statement from Andrea Wörrlein, managing director of VNC in Berlin, Germany, and member of the board of VNC AG in Zug, Switzerland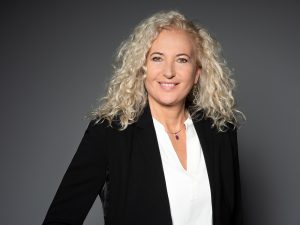 The growing importance of open source at all levels of public institutions continues to intensify. In its  recently published Open Source Strategy 2020-2023, the European Commission has taken a clear position on the matter: Open source strengthens Europe's technological leadership, economic power and digital autonomy. As the most important reasons for this, the Commission explicitly cites the independence from certain providers that open source enables, as well as the possibility of reusing code, of step-by-step innovations and of increased security. This is a clear statement against the black-box approach of closed source solutions.
That is why open source is also at use within the Commission, which presents itself as an "enthusiastic user and processor of free and open source software", where open source software is already running in data centers, on many online services and the vast majority of the Commission's websites. It also emphasizes the "transformative, innovative and collaborative power of open source solutions" to further develop the European software industry.
However, digital sovereignty with open source is not only formulated as an objective at the highest European level, but also at the municipal level. In the future, new individual software will be developed in Munich on an open source basis, an open source hub will be established and a Munich Open Source sabbatical will be offered. Such initiatives are striking pieces of the puzzle of an increasingly clear picture: closed source is a phase-out model, the future belongs to open source.
About VNC
VNC – Virtual Network Consult AG, based in Switzerland, Germany and India, is a leading developer of open source-based enterprise applications and positions itself as an open and secure alternative to the established software giants. With VNClagoon, the organization with its global open source developer community has created an integrated product suite for enterprises, characterized by high security, state-of-the-art technology and low TCO. VNC's customers include system integrators and telcos as well as large enterprises and institutions. Further information: https://vnclagoon.com
Contact
Andrea Wörrlein
VNC – Virtual Network Consult AG
Poststrasse 24
CH-6302 Zug
Phone: +41 (41) 727 52 00
aw@vnc.biz
Kathleen Hahn
PR-COM GmbH
Sendlinger-Tor-Platz 6
80336 München
Phone: +49-89-59997-763
kathleen.hahn@pr-com.de