Zug, Switzerland, October 30, 2023 – The summer of 2023 was turbulent for the software provider VNC – in a positive sense. The software stack VNClagoon was presented in a groundbreaking version 2.0 and with VNCcrm the first reference implementation for a vertical application based on the VNClagoon Suite was realized. In addition to innovative solutions, VNC's activities also focused on cooperations. With Bechtle and IONOS well-known partners were found.
VNC, a leading developer of open source-based enterprise applications, has had a busy 2023 so far. The big bang was the release of VNClagoon 2.0 as the next evolution of the modular software stack for communication and collaboration. On the frontend, native integration of all functional modules was completed, and the backend was optimized for large-scale deployments in distributed environments, especially in large enterprises and corporations. The new architecture of microservices, micromodules, and containers dramatically reduces rollout and deployment times. From a user perspective, the fluidity of the frontend is particularly exciting. It gives users, teams and administrators the freedom to quickly and easily customize digital workspaces to meet their specific, role-based needs. The type and number of dashlets, objects and modules are freely selectable for optimal usability and can be flexibly arranged, linked and changed at any time.
This also applies to the latest reference implementation from VNCfactory, the CRM module VNCcrm. It also follows the fluid principle, which allows users previously unknown degrees of freedom in the optimal design of their digital workplaces, and thus also allows the derivation of vertical applications beyond customer relationship management, such as an application for personnel management, e-file or cadastre applications.
Partnership instead of DIY
The summer of 2023 marks a turning point in the company's history with VNC's entry into the channel. The largest German system house, Bechtle, was the ideal partner for implementation, operation and sales. After an intensive evaluation phase, both partners officially announced their cooperation and the establishment of a Bechtle Competence Center. Shortly thereafter, the partnership with IONOS as platform partner was announced.
"VNC is and will remain a solution and product-oriented company," emphasizes Andrea Wörrlein, Managing Director of VNC in Berlin and member of the Board of VNC AG in Zug. "We have invested a lot of time and money, brainpower and heart and soul into perfecting our software stack. Our motto is: Quality first! This is now paying off. Demanding and critical customers like the German Football Association or partners like Bechtle and IONOS have put our solutions through their paces – and found them to be good. We couldn't ask for a more objective confirmation."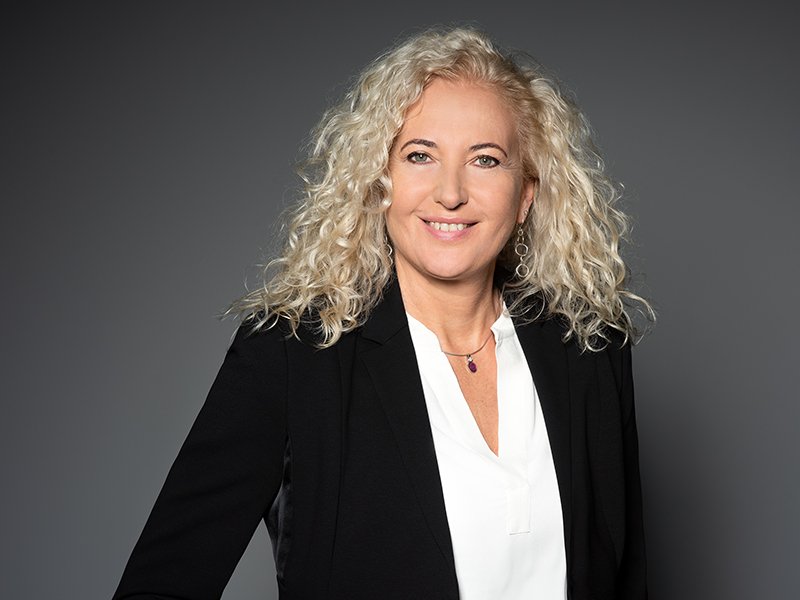 Andrea Wörrlein, Managing Director of VNC in Berlin and Member of the Board of VNC AG in Zug (Source: VNC)
About VNC – Virtual Network Consult AG
VNC – Virtual Network Consult AG, based in Switzerland, Germany and India, is a leading developer of open source-based enterprise applications and positions itself as an open and secure alternative to the established software giants. With VNClagoon, the organization with its global open source developer community has created an integrated product suite for enterprises, characterized by high security, state-of-the-art technology and low TCO. VNC's customers include system integrators and telcos as well as large enterprises and institutions.
Further information on https://vnclagoon.com, on Twitter @VNCbiz and on LinkedIn.
Contact
Andrea Wörrlein
VNC – Virtual Network Consult AG
Poststrasse 24
CH-6302 Zug
Phone: +41 (41) 727 52 00
aw@vnc.biz
Kathleen Hahn​
PR-COM GmbH
Sendlinger-Tor-Platz 6
80336 München
Phone: +49-89-59997-763
kathleen.hahn@pr-com.de