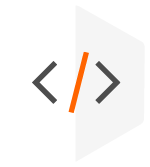 Powerful business applications
We support customers with the conception, development and integration of customized software solutions. With highly qualified and specialized development teams in Germany and India, VNC implements highly complex software projects, customizations and software integration, as well as the development of mobile applications which are designed to work perfectly with your cloud.
Software Design and Special Development
VNC distributes powerful, time-tested and internationally acclaimed Open Source and Cloud solutions, which are among the best available on the market. Due to their Open Source character and their modular architecture, these applications can be used to model almost any kind of business process. Almost, but not all. That's why VNC provides companies with special development services, based around established standard solutions.
VNC comes with its own, highly qualified, specialited and motivated development teams in Germany and India. This enables us to handle even complex, extensively individual software projects for companies of all sizes, to provide them with customized solutions which perfectly support their business processes and objectives.

Software Interface Design
The implementation of new, modern software solutions often represents a serious problem for many businesses. This is especially true if crucial business information has previously been handled using custom or proprietary software solutions.That's why VNC provides companies with the design and integration of custom software interfaces, seamlessly fitted to the existing applications.
Custom software interfaces enable the automatic transmission or bidirectional synchronization of data between different software applications. This enables companies to integrate new, powerful solutions into their existing IT environment or to gradually replace and modernize their infrastructure – without the need of double entries or the risk of ending up with inconsistent business information.
To guarantee the best-possible integration of the solutions we distribute, VNC works closely together with solution vendors and the Open Source community. The VNC development teams are specialized in customizing and enhancing the solutions we offer, to ensure highest possible quality, short project times and a quick return of investments.
Are you ready for VNClagoon?
Get started with VNClagoon in your enterprise. Are you a Software Vendor or a Telco? Become a Reseller and sell VNClagoon to your customers.