Collabora Productivity, the driving force behind putting LibreOffice in the Cloud, and VNC – Virtual Network Consult, a leading vendor of Open Source based business software join forces to incorporate Collabora Online into their product suite VNClagoon.
Collabora Online is a powerful LibreOffice-based online office that supports all major document, spreadsheet and presentation file formats, which you can integrate in your own infrastructure.
VNCsafe enables private and secure file sharing – on any device, any OS and stored on the server of your choice. VNCsafe is based upon ownCloud or Nextcloud, according to the customers' preferences.
The VNCsafe Zimlet enables a seamless integration of VNCsafe with VNCmail, which is based upon Zimbra.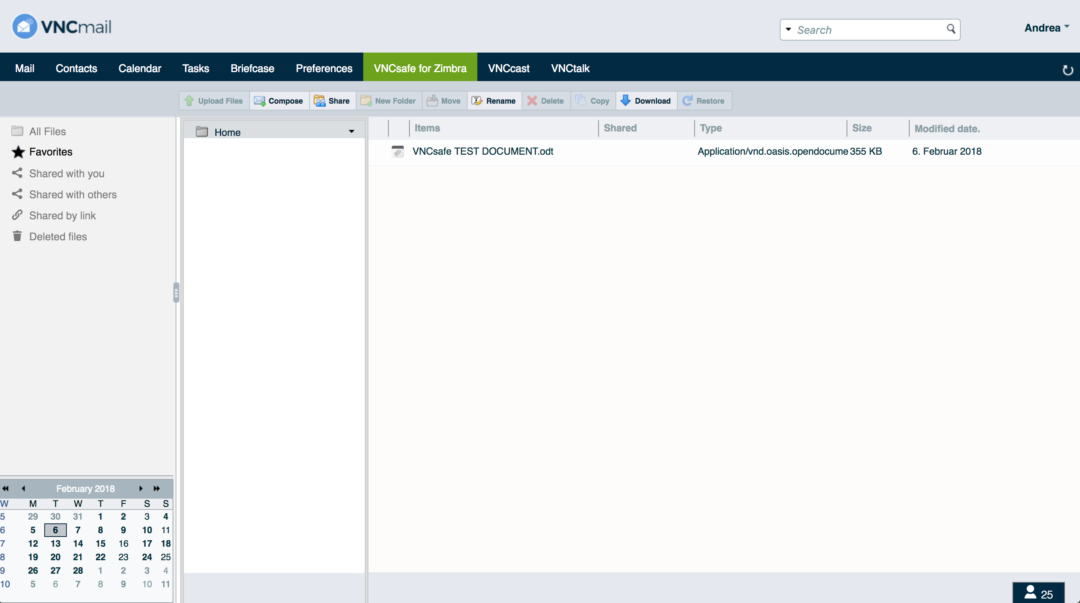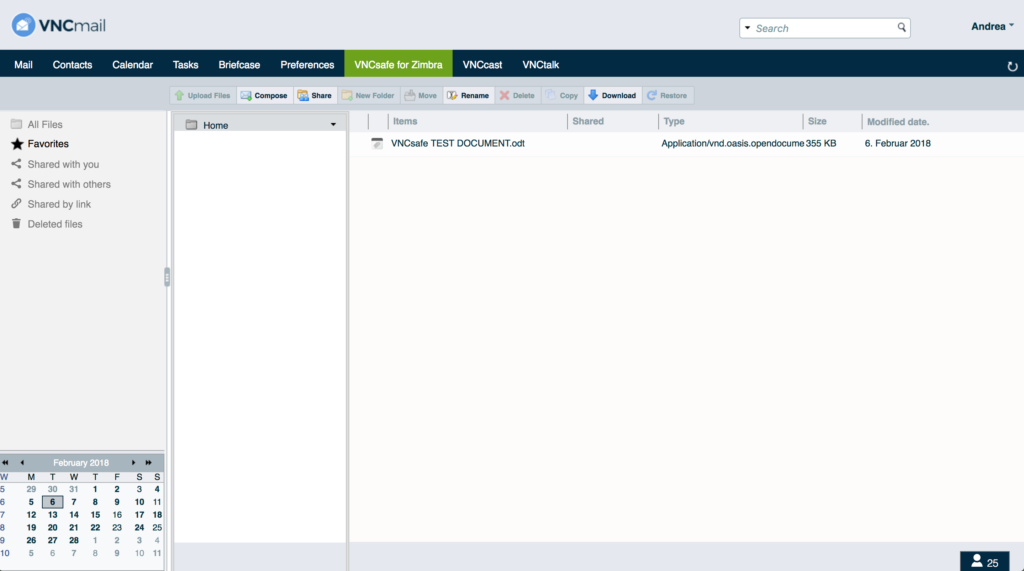 The user can store e-mail attachments within VNCmail directly to VNCsafe and thus synchronize them with other devices or share them with others. With the VNCsafe Zimlet users can integrate their Nextcloud or ownCloud instance with VNCmail and access various files directly, e.g. for sending them as email attachments.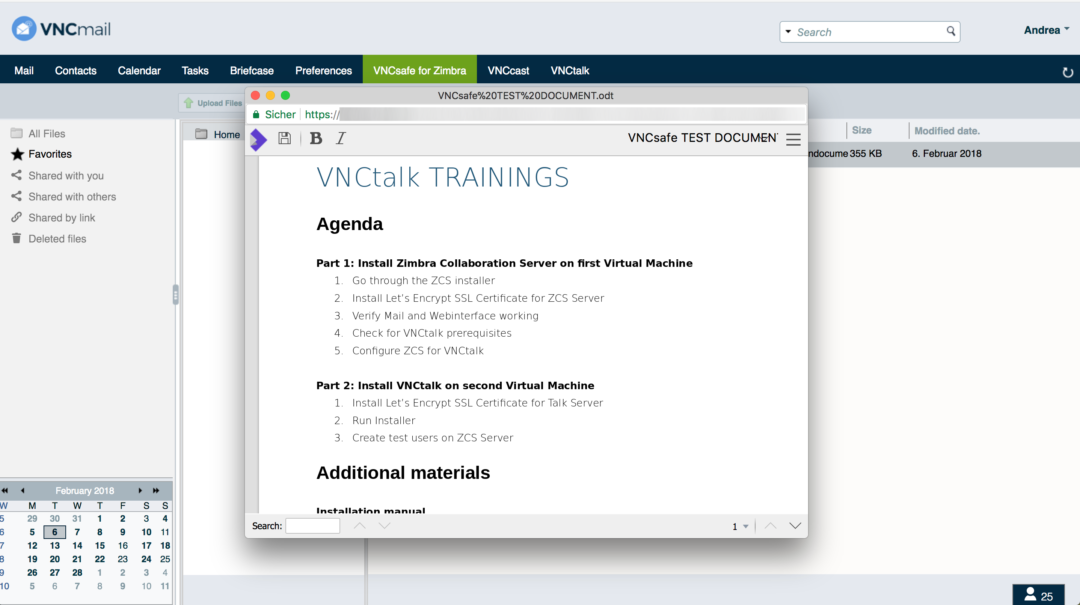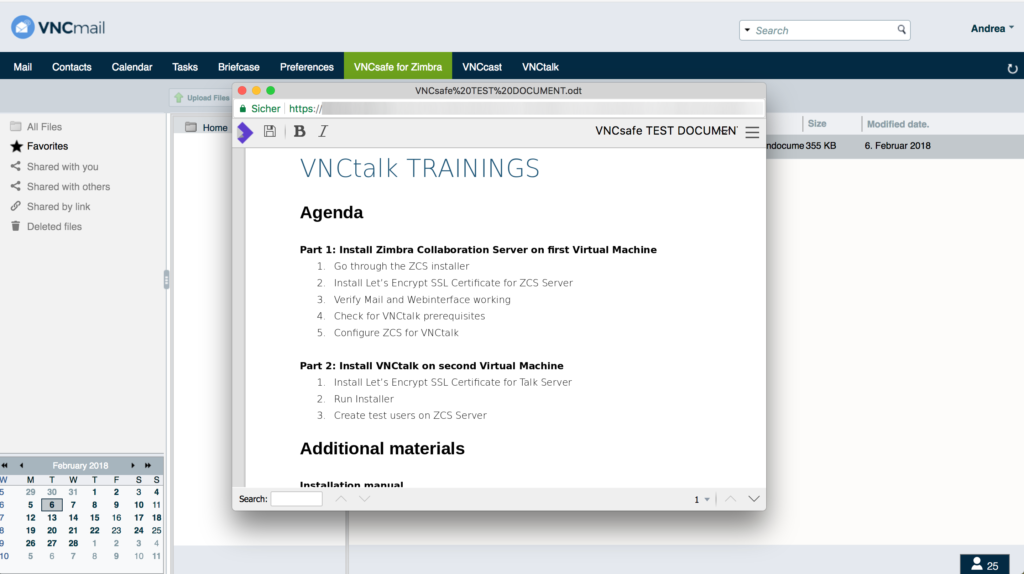 The integration of Collabora Online into the VNCsafe Zimlet enables users to view, share and edit text documents, spreadsheets, presentations & more directly within their mailbox via the VNCsafe Zimlet. The Zimlet provides simultaneous collaborative editing features and works in any modern browser – no plugin required.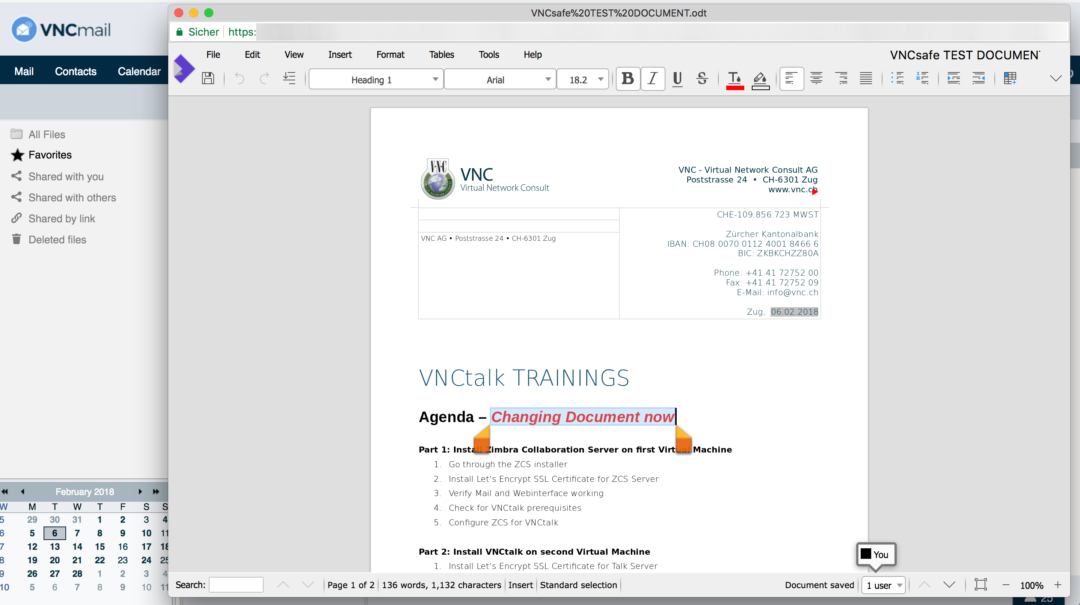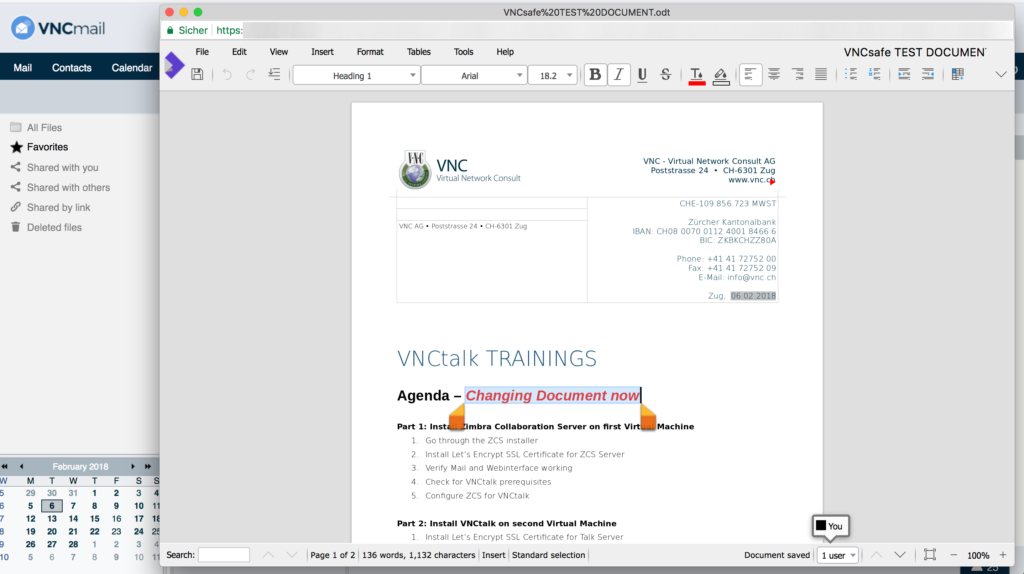 These powerful solutions combined make internal and external collaboration easy and efficient.
You are interested in the new features in VNCsafe and Collabora? You would like to see it live? Contact us for more information or a Webinar!