Zug, 24.10.2019, VNccalendar Release 2.0.0.64
On 24.10. we released the latest version of VNCcalendar.
VNCcalendar is based upon state of the art frontend technologies, presenting events on any device including mobile Apps, consuming data via the powerful VNCaxf Restful API.
As a consequence, VNCcalendar is fed from various backend information systems such as VNCmail, VNCproject, VNCtalk etc. – integrated as needed.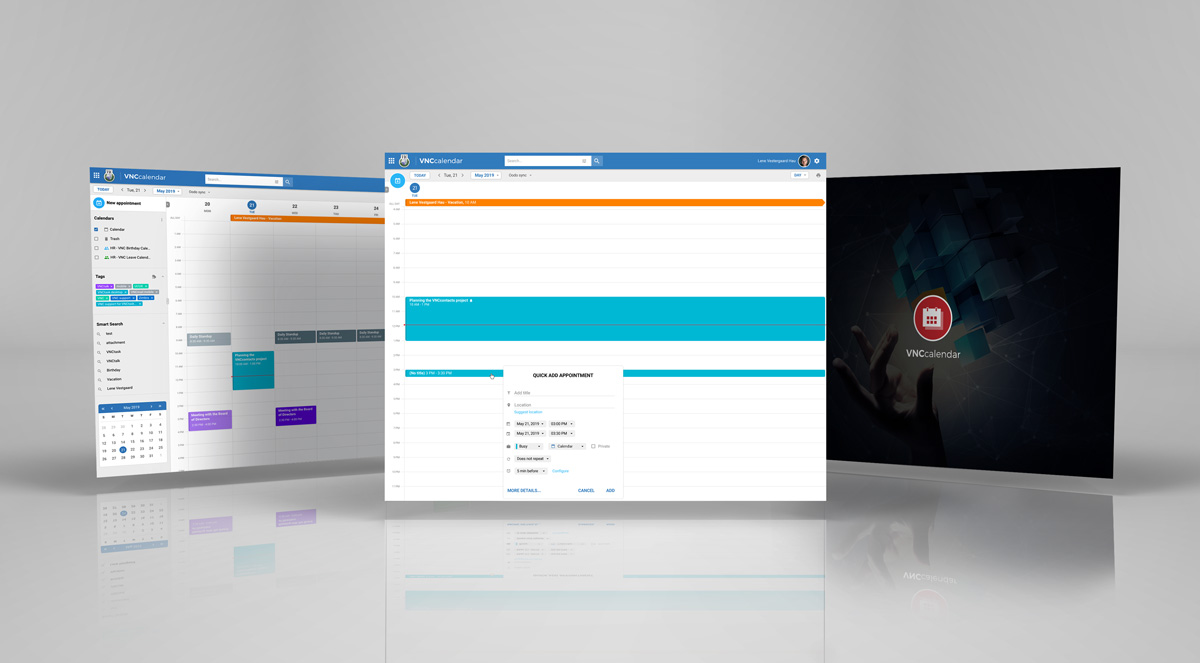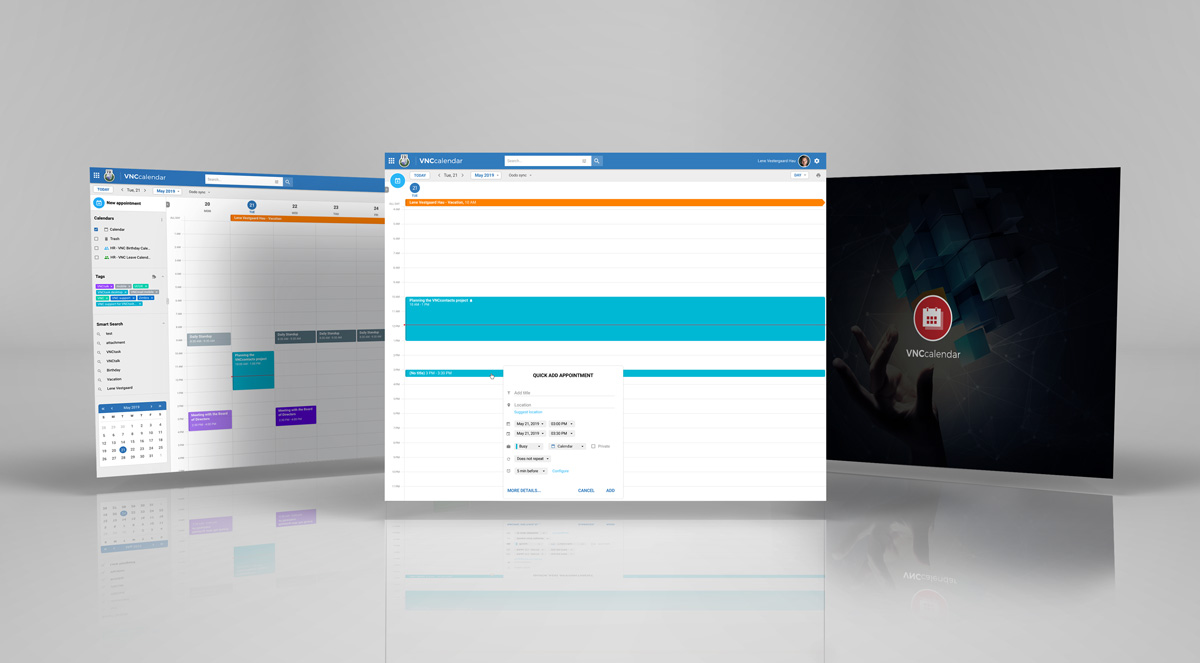 VNCcalendar is a brand new product so lots of features were added to create a powerful calendar. The first basic features added were
Edit Events
Create customizable calendars and sub-calendars, for example highlighted in different colors
Shared calendars
Reminders for events
Suggest locations where the appointment takes place
New sidebar layout
App selection menu to switch between the VNClagoon products
Drag&Drop functionality
Checkboxes to hide/view single calendars and sub-calendars
"New appointment" Button added to the left sidebar
Fixed Bugs:
The font color changes depending on the event's background-color
VNCcalendar icon added to the browser tab
Mobile: optimized tap behavior for the quick add feature
Optimized cursor behavior for text fields
The user settings of the calendar view are adapted to all calendars now
Missing German translation for system folders was added
Read about all new features in our Release Notes!
Read all about VNCcalendar on our website!