VNCiom connects your VNCtalk with the "outside world".
Are you fed up with overflowing e-mail inboxes and endless "CC lists"? Do you want to communicate quickly, efficiently and in real time? Start now! VNCtalk is the perfect solution for your business communication. In contrast to the use of common messengers, e.g. Whatsapp, VNCtalk gives you full control over your data and is compliant with data privacy policies at all times. Your employees will most likely already use messengers (such as Skype, Facebook, or Whatsapp) in their daily work to get quick answers to urgent queries or discuss company internal issues in group chats. Do you really want that?
In case you accept (or do not prevent) the use of external IT software, how do you ensure compliance with your own privacy policy and, of course, with the legal requirements (GDPR)?
Offer your employees a real alternative for internal and now also external corporate communication via messenger!
And VNCtalk is even more than WhatsApp – and of course ad-free – because it comes with many other useful and innovative features: screen sharing, whiteboard, document collaboration, voice calls, videoconferencing, group chat, broadcast news, etc. – and – besides the App – it has a very, very nice desktop / responsive web client.
If you have a special requirement – talk to us! We'll help you to not only provide a collaboration solution to your employees, but to provide a solution that really fulfills your employees' needs!
And most importantly, you always have 100% control over your data and confidential corporate communications and are free to choose where and how you want to host VNCtalk (cloud, private cloud or on-premise). VNCtalk is highly secure and, of course, transparent through open, readable and verifiable code. VNCtalk is scalable to a large number of users. Just enhance the bandwidth, add more instances and here you go.
You will find extensive information about VNCtalk HERE.
VNC talk is part of our VNClagoon software stack. State-of-the-art. Fully open. True security. Now imagine that you already use VNCtalk as an alternative to Whatsapp in your company and can efficiently and easily communicate and prepare decisions from a variety of devices (PC, Mac, tablet, mobile phone). You have set up group chats on different subject areas, so you can quickly get qualified feedback from your team on a topic or project.
Bye bye email CC – Hello Enterprise Chat!
And then go one step further. Why not communicate quickly and innovatively with important customers, partners and suppliers with whom you are in regular contact? Well, VNCiom (our inter-organization messenger) is exactly about this scenario.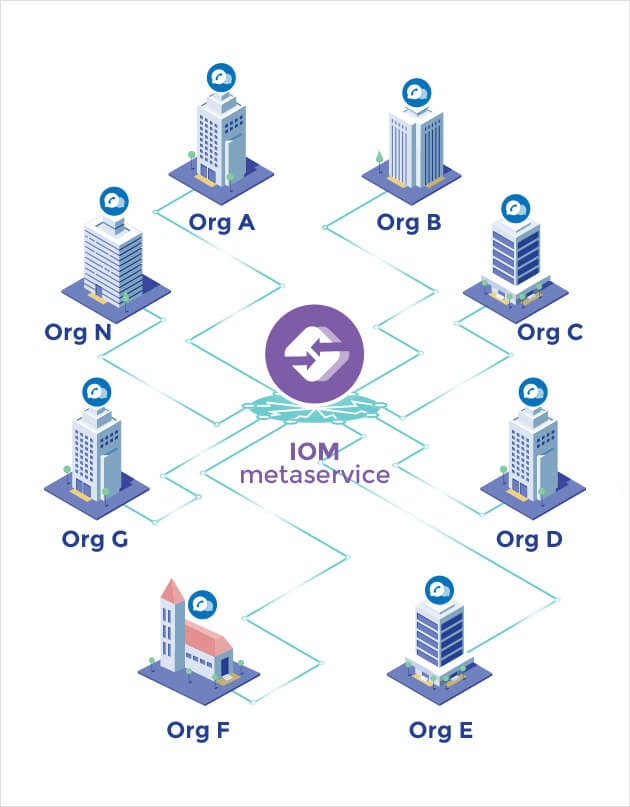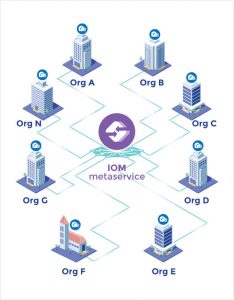 Connect members of external organizations, such as VIP customers, partners and stakeholders. Take advantage of all the benefits of innovative corporate communication with VNCtalk!
And also in this scenario, it is ensured that all data, documents and communication content remain safely under your control. Every time you want to start a chat, audio or video call, you can easily find another user in Organization B and start "VNCtalking". In this case, external contacts are marked in a different color in your user overview. Of course, you can also invite external users to group chats or videoconferencing with multiple participants.
Start chats, audio and video calls with the "outside world" from your own VNCtalk environment!
So, VNCiom can be used to link your corporate instance of VNCtalk with other companies. Your advantage: Better customer loyalty, more efficient communication, shorter communication channels, faster decisions! All data remain on the server of the organization of the communication initiator. The link is established by the administrator of your company.
And it goes even further: A changed scenario: You would like to invite a customer or partner to a chat without immediately linking your entire organization with their organization – as your conversation partners might be individuals, for example. Simply ask your contact to quickly download and install VNCtalk as an app from the Google Play Store or Apple iTunes. Shortly afterwards, he can share his VNCtalk ID with you and you can start "VNCtalking" with him as well. More information about VNCiom can be found HERE or contact us by email:sales@vnc.biz.
Here is a quote from our project manager Michaela, who adores this new feature:
With the IOM feature in VNCtalk you can easily and quickly coordinate with the customer. A direct feedback usually leads faster to the goal than a vote over emails or telephone. Most questions can be clarified quickly via a live chat and the customer is surprised with immediate answers – pure e-mail communication here usually requires more patience. In addition, chats can also be used to establish closer ties to the customer and the respective company.
VNCiom SUMMARY:
The Inter-Organization Messenger (VNCiom) is an impressive feature for your corporate communications within VNCtalk.
With VNCiom, VNCtalk users can set up a "distributed messenger" and use VNCtalk outside of their own company or organization to communicate quickly, directly, efficiently and in a solution-oriented manner. Your corporate communications stay highly secure under your control. VNCtalk and VNCiom can be used in compliance with data protection policies, like GDPR.
Either a direct link between companies (for example, partners, VIP customers, major manufacturers or stakeholders) can be set up or the conversation partner can start "VNCtalking" with you via the VNCtalk App (available at Google Playstore and Apple iTunes) by passing his/her ID to you.
Offer your employees a professional alternative to Whatsapp and Skype!
In private lives of your employees, these messengers are regularly used to communicate quickly and easily. VNCtalk and VNCiom increase the professional perception of your company by adapting your own "company messenger" to your corporate design and thus strengthen both employer branding and your brand!
If you like to read more about VNCtalk and VNCiom visit our Website or contact us via email: sales@vnc.biz.
More blog articles about VNCtalk:
VNC Enterprise products
Easy to use, efficient, safe.