After the succesful release of our Apps for smart phones, VNCtalk and VNCmail are now available for iPads and Android tablets as well and will be published in the App Stores soon.
Our super innovative front-end technology allows us to use the same code base as for the smart phone, web and desktop versions, so you can expect the same usability and clear design on all your devices.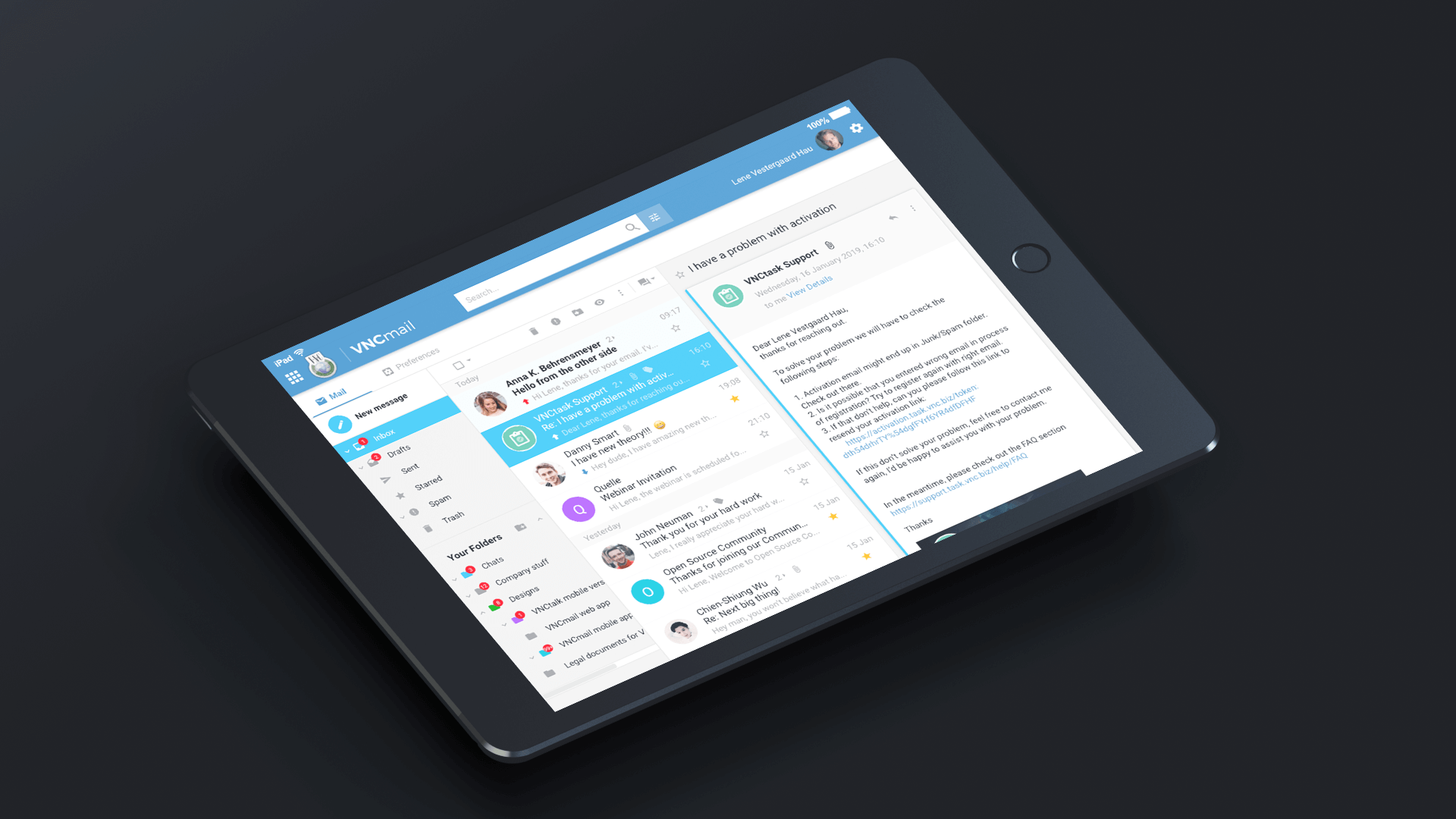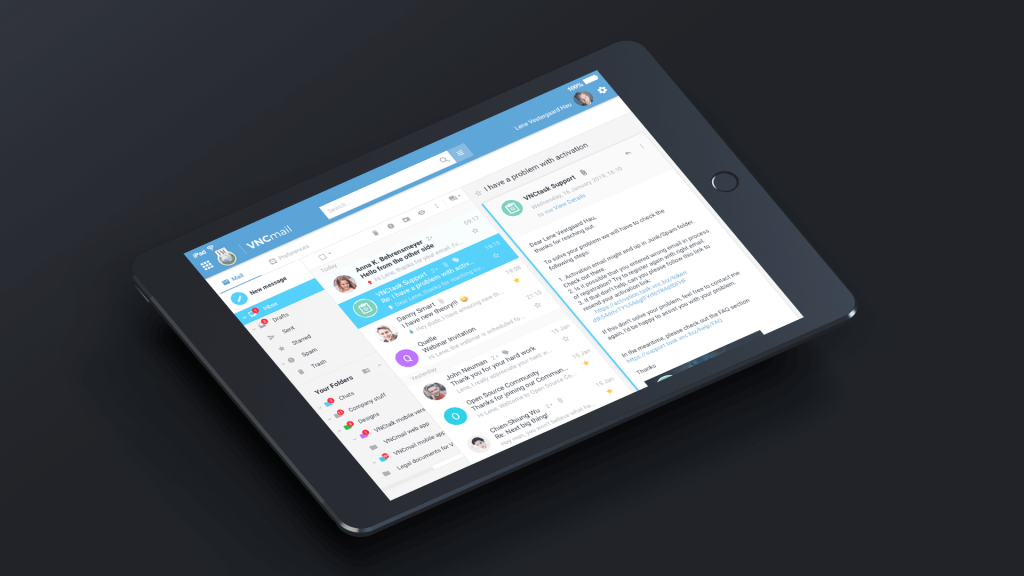 With our full-featured VNCmail email client you can not only handle your emails with numerous groupware features, VNCmail can also be integrated with various VNClagoon products like VNCcontacts or VNCsafe.
Probably, you've heard of VNCtalk already. Now you can enjoy single and group chats as well as video & audio conferencing and file sharing on your bigger tablet display, too. With internal as well as external users, you can speed up your communication on almost any device now. VNCtalk is available for iPads and Android tablets in the App Stores.
Would you like to know more or are you interested in being a reseller for our products? Contact us!
sales@vnc.biz.
We look forward to talking to you.