Our Top 10 Tips for smooth and successful virtual meetings
What do you think about meetings in general?
Are they just a necessary part of your daily work? Or do you belong to the majority of employees, who think that most meetings are a complete waste of time?
And what about the technology used for those meetings? A blessing or a curse? The right technology, and the correct use of the selected tools, can make meetings go from time wasters to important and productive parts of the day. But there are some crucial points you might want to consider, even before planning your meeting.
The first question you should always ask yourself: Will a meeting really have the desired effect and can the sought for decision or solution actually be achieved by a meeting?
Or wouldn't it make more sense to have an individual conversation with the respective decision maker?
If you still decide a meeting would be the best option, you might want to ask yourself, if it really makes sense and justifies costs, time and effort to have an in-person meeting, or if it would be better to go for a virtual meeting.
With the right technology and careful planning, a virtual meeting can be really successful and productive. It will save financial resources of your organization and valuable time of all participants.
Our Top 10 Tips for smooth and successful virtual meetings:
Select the technology for virtual meetings in your company carefully.
Make sure EVERYBODY uses the same software! Always!
Create a short and easy to understand "How-To" Guide for the usage of the preferred software.
Ask the team to generally test the software (e.g. video conferencing) before the meeting! Problems might be a result of a bad Internet connection and the participant might be able to switch location or access point to ensure a stable connection.
Meeting Agenda: Create a meaningful Agenda and stick to it!
Have short meetings – a 30 minute meeting might be much more efficient than hours spent in endless discussions!
Visualize and illustrate ideas with graphics, videos, pictures and by using a virtual Whiteboard!
Send a meeting protocol which summarizes all topics after your meeting. It might also be helpful to create and share a folder which contains all meeting documents and presentations with the team.
Assign tasks to your team after the meeting and agree on a follow up meeting to track execution.
Do a quick survey after your meeting. This can help to erase technical problems in future meetings.
Virtual meetings might be an option for your company? Our web-based Real-Time Communication solution VNCtalk offers easy to use chat, group chat, video and audio conferencing. You also have the possibility to work together on documents, share your screen or use the virtual whiteboard for visualization.
For further information about VNCtalk or about our highly flexible Business Open Source software stack, please check out our website: VNClagoon! Or contact us by email: info@vnc.biz
Would you like to bring your company's virtual communication to a complete new level?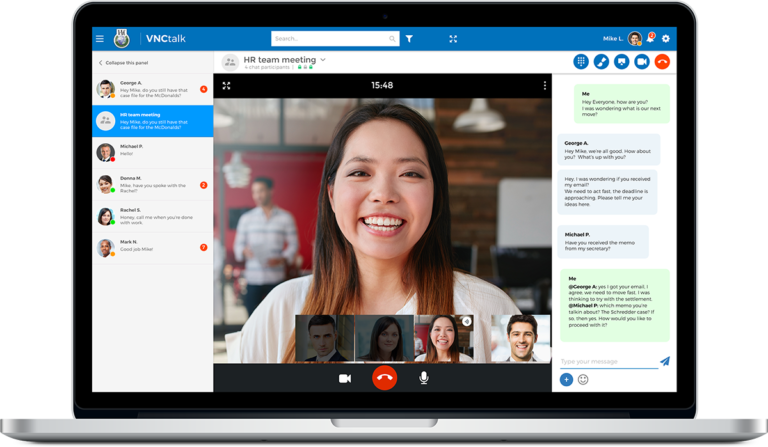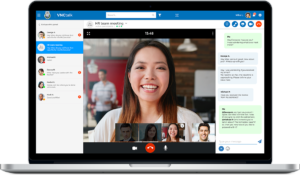 Contact us or arrange a consultation meeting about our innovative VNC Collaboration Tools: VNCtalk – the perfect tool for video conferencing and chat, VNCsafe – our Sync and Share solution, VNCmail, the powerful yet flexible collaboration and email solution and VNCproject – our innovative project management tool!
With all our products, the security of your data is of utmost importance. Keep important information where it belongs – within your company!
All our products are browser-based and can be used on almost any device.
Find out more about our complete software stack at www.vnclagoon.com!